To say we're in the middle of some 'uncertain times' right now would be an understatement.
With everything going on around the world right now, it's easy to think about all the things we SHOULD have done or COULD have done to ensure we're in a better position today. Unfortunately, we can't turn back time and as we all probably know – beating ourselves up about missed opportunities really doesn't help anything.
What are the unique ways to make money online?
If you have been around us for the last five or so years, you'll know that our strategy to make money online is through building online assets in the form websites that generate revenue around the clock.
What we love about this strategy is you can start with as big or small investment as you like. With the right skills, you can even start with around $20 for a domain, a few dollars a month for hosting and just apply your skills to build a website from scratch. It may take a bit longer, but as our graduates, Mike and Cindy found through building their million-dollar idea online from scratch – it can be done!
How do websites earn money?
There are many ways websites can be monetised, however, we recommend and teach our beginner online students two main methods: Online Advertising and Affiliate Marketing.
We love teaching this because this is still one of the major ways we personally make money online and our preference is to buy websites that make money from online advertising OR affiliate offers.
Online Advertising
A very straightforward way people make money with their websites is by placing advertising on their websites.
In the same way that a business pays to advertise on a billboard because the road the billboard is on has a lot of traffic – businesses will pay for advertising on websites because the website has a lot of traffic.
One of the best-known advertising programs our students use to monetise their website is through Google Ads.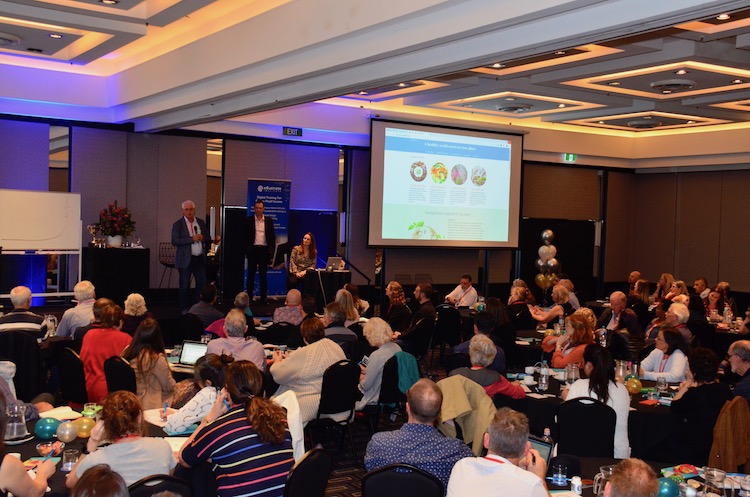 Affiliate Marketing
Another popular way that our students make money online is through affiliate marketing programs. A lot of online beginners have heard of affiliate marketing, but don't always know what it means.
Affiliate marketing simply mean you get paid an affiliate commission when you promote and sell someone else's product.
How Affiliate Marketing Works…
Basically all you need to do is recommend a product or service or send a visitor to the original owners website via an affiliate clickable link that is unique to you.
This means all the traffic you send over is tracked and assigned to you and if anyone buys off your affiliate link you get a % commission of the sale – which can range from say 8% up to sometimes 50% of the sale.
So the biggest advantage? You don't need to hold any stock/or provide a service yourself – you are just sending buying traffic over to the offer page.
One of the best-known affiliate marketing programs is through Amazon which as you probably know is literally a selling machine! Therefore, all you need to do is get traffic over to Amazon and they will do the rest!
For example, our students may have websites that get lots of visitors in the pet health niche. If their website talks about (reviews) say dog houses they can recommend certain dog houses on Amazon.
When a visitor comes to our students website and clicks on the dog house recommendation and goes through to Amazon and then purchases the dog house – Amazon acknowledges the website owner for the referral and pays them an 'affiliate income' for directing the customer to them.
There are so many more ways websites can generate semi-passive income, however, these are two of the most popular our students start with.
Have I missed the opportunity to start making money online?
A lot of things tend to make more sense in hindsight, but as you all know – I like to look forward and not spend too much time looking backwards.
Had you built your website portfolio 5-10 years ago, you would probably be doing pretty well right now and not be too phased about what's happening with the economy.
A lot of our students started planting trees back then and now have small website portfolios that are generating $1000 per month, $2000 or even $10's of thousands of dollars per month cashflow whether they work on their websites this week or not. An example of this is Pete who set himself a personal challenge to create a new online income stream that started making him a semi-passive income after just 81 days.
Whilst 5-10 years ago would have been a great time to start your website portfolio – the next best time to get started would be now!
We hope you and your families are all in good health, but we also hope you're carving some time out to start 'planting your trees' for the future so you are creating an online portfolio of cash generating websites that make money while you sleep!