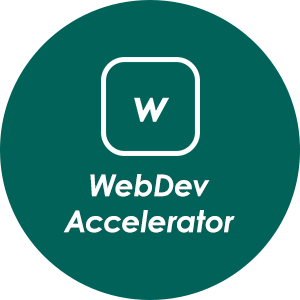 Web Dev Accelerator Web Design Course
Learn how to build your first money-making website in 10 days or less with this fast and easy guided web design certificate course for beginners
Learn Practical Website Design and SEO Foundations
Our signature web design course for beginners online. Take control of your future with this easy-to-follow guided training that will teach you how to build websites that make money.
Even if you are a complete beginner online, you'll get the foundational digital skills you can use to build, buy and renovate money-making websites or "online real estate", that can become valuable assets you can sell in the future.  You will learn how to design and build a website that will attract visitors and convert leads into sales and profits.
Developed by the founders of the eBusiness Institute, Matt and Liz Raad, and used by hundreds of graduates to create real money-making websites. Plus you'll be certified in web design skills that can be used to get fast results or to impress the boss or business owner.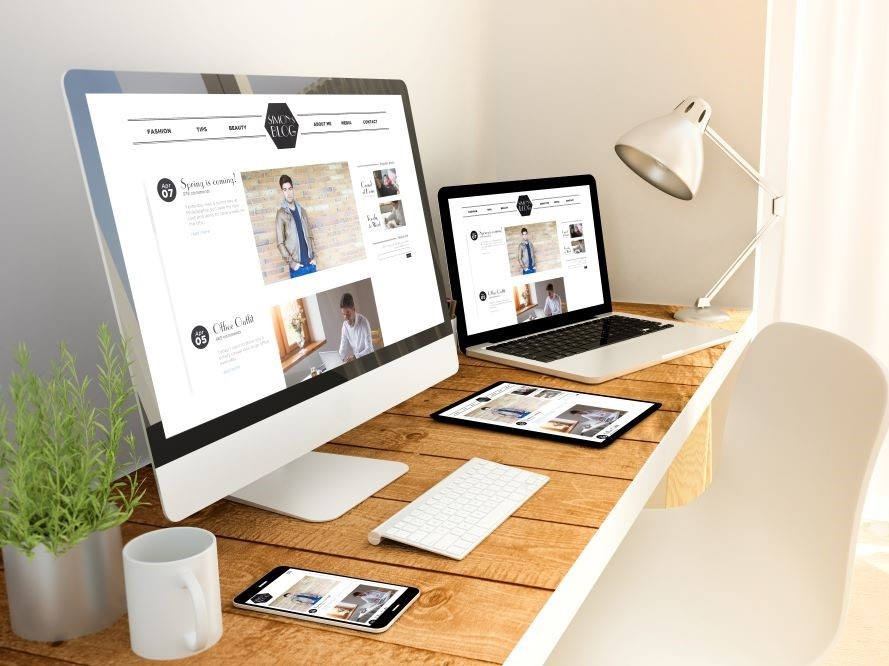 A Premium Website Design Course For Beginners. Build A Professional Website In Just 10 Days with Click-by-Click Instructions.
Digital Skills You Will Gain
Our premium online web development classes, designed for beginners, teach you all the digital skills you need to build money-making websites.  With easy-to-follow video guides, plus workbooks, you will have all the resources you need to build your first website.
Build your own business website
You will build and launch a fully functional website, with better marketing and SEO than many agencies will provide,that is designed to drive traffic and convert leads into sales and profits.
Build websites for other businesses
You will learn practical web design and digital marketing skills you can implement immediately.  Our graduates commonly start off earning between $1,000 – $5,000 for website builds.
Foundational skills for building monetised websites
You will gain the foundational skills needed to build your own money-making websites, including how to layout a website that brings in traffic and is optimised to generate leads or make money.
If you don't know much about websites or online business, then this is the perfect way to get started quickly and easily (and successfully!).
Upskillers - Career Changers
Learn new digital skills that can help you change careers, earn more and secure your position for the future.
If you need a flexible career or want to work from home, this can help you generate online income with no more daily commutes!
If you're finishing school, college or uni, this can give you an alternative career path that you may not have thought of before that can generate significant income + give you practical digital skills employer love.
If you are looking for the ultimate side hustle by making money online then knowing how to build and put together a money making website is an essential skill. Accelerate your success online by learning the best way to build websites.
If your current business website is not working or delivering the results you want but you dont have the "tech skills" to fix it yourself – then this course is for you. You will learn quickly how to fix up your own business website.
Click Play To Learn More About This
Premium Web Design Course
Design and Build SEO Optimised Websites For Businesses or An Investment Portfolio
If you are looking to secure your job, earn money from home, change your career, or make more money in your own business, the WebDev Accelerator Course is designed for you. 
You don't need to have any experience online.  We teach you everything you need to know, with step-by-step tutorials, to get you started on the journey to securing your financial freedom.
Our premium online web development classes are designed for beginners, no matter what your level of computer literacy and online expericence is.  We provide easy to follow, step-by-step video lessons where you will learn the fundamentals of website design, SEO optimisation, security and conversions.
Module 1 - Prepare For Site Launch
1. The secret to success – the critical elements you must have in place before you EVER start building a website.
2. How to find the gold in any product or service – and how to quickly increase conversions and sales.
3. Our secrets to online success from our 10 years experience investing in websites.
Module 2 - Accelerated Accounts Setup
Module 3 - Shortcuts For SEO
1. Search Engine Optimisation – or "How to show up on the first page of Google".
2. You'll see the simple shortcuts for great SEO, used by our students to rank local business websites in all kinds of Search Engines – not just Google!
3. No complex tech-speak and difficult, convoluted strategies – just the essentials that really work.
Module 4 - Super-Fast Sitemapping
1. Just like building a house – its faster and easier when you have a plan to follow!
2. You'll learn our proven site layout template so you can just fill in the blanks to create a beautifully designed and optimised website in a fraction of the time.
Module 5 - High Performance Home-Page
1. You only have 5 seconds to impress your visitors.
2. You'll learn how to design a home-page that grabs their attention and keeps them on your site.
3. AND gets them buying too!
Module 6 - The Site-Build Express
1. This is where the magic happens and everything comes together.
2. Build a simple, powerful $3,000 website with SEO, security, and monetised design in place.
3. Easy to follow steps turn you into a talented web-developer within HOURS.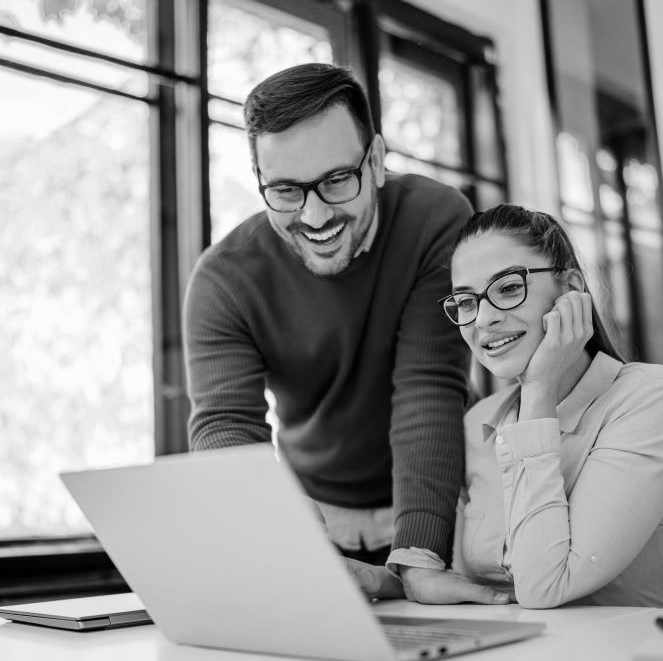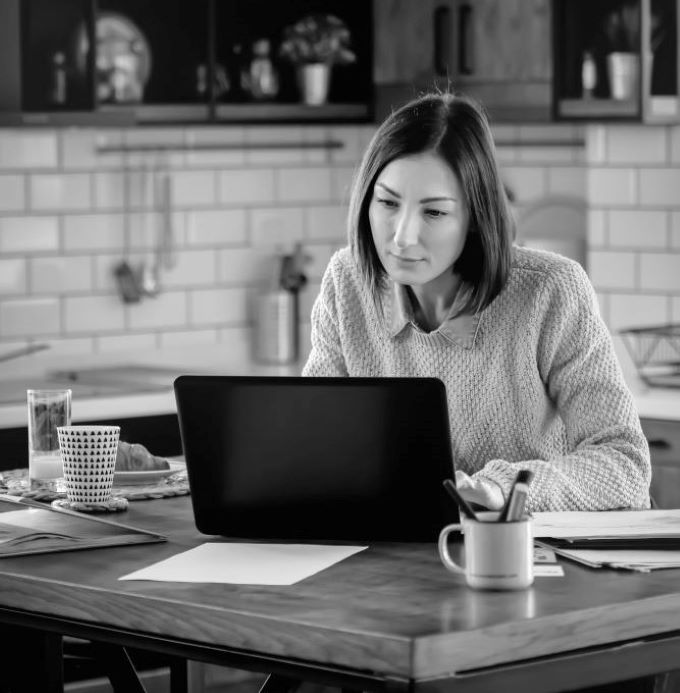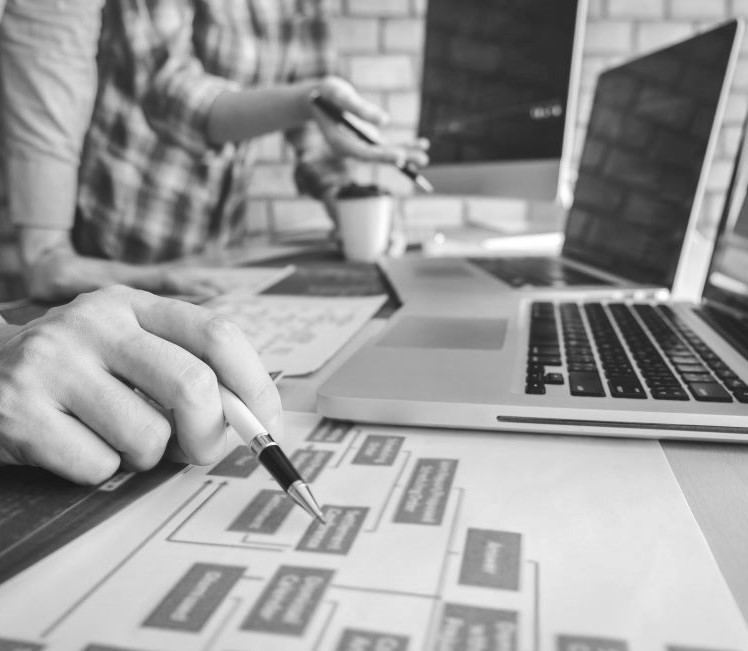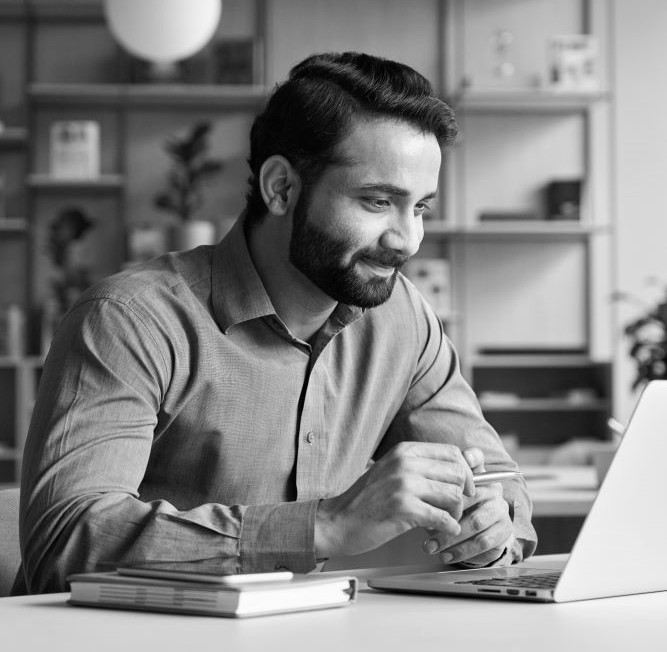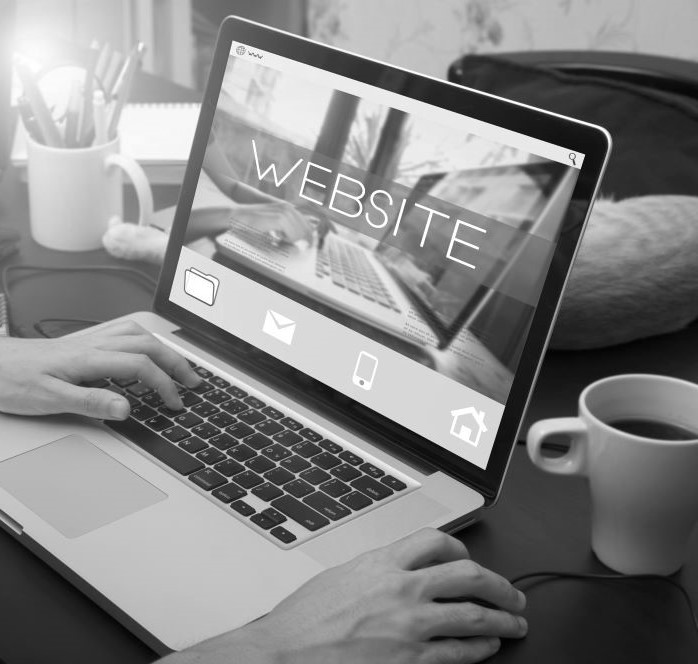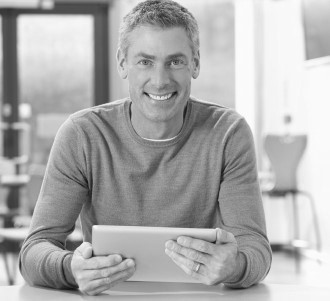 This web design course is delivered online so you can learn at your own pace.  You get 24/7 access to the exclusive members area, which includes everything you need to gain the digital skills to future-proof your income.
Study at home at your own pace. Delivered online via easy to follow step-by-step training videos. 10-day short course.
Private members area with all course materials & lessons. Access to subject & industry expert coaches. Priority email support.
Designed as a 10 day short course
No extra tuition fees
Special! 5 years bonus access so you can easily complete part-time
On completion, you will receive a personal website review and official graduation certificate in web design with transcript to verify that you have designed and built a business website incorporating digital marketing strategy, keyword research, SEO, UX, conversion, monetisation and website security.
You may use this on your resume, and for Continuing Professional Development (CPD) points in many industries.
You will also receive your official E-Business Institute web design certification badges, which you can display on your own website or LinkedIn profile.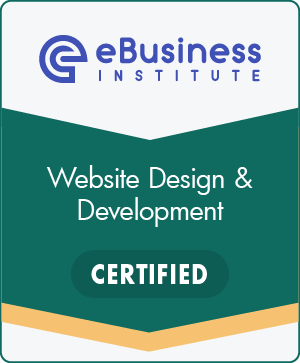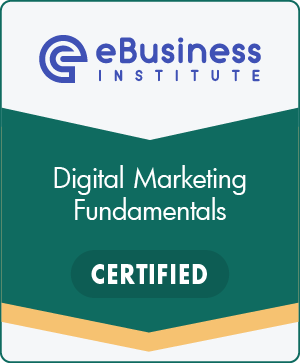 Why Choose eBusiness Institute?
We are a boutique high end private training organisation that specialises in training 40 & 50+ year old professionals who want to quit their jobs or reskill for a new digital career.
1. Expert learning – founded by real internet and business entrepreneurs who have over 27 years experience in buying and selling businesses up to $20Million.
2. Our courses are designed to train beginners online.
3. Established as a training organisation for over a decade and successfully trained over 1000+ students.
Why Do This Web Design Course?
For many people, web design and digital marketing is a foreign world full of unfamiliar terms and high-tech, complex sounding processes. It's hard to know where to start, and even harder to find someone who can break it all down into simple, easy to follow steps.
They don't realise that with the right course, the right teacher and the right key knowledge, they can create powerful websites that really make money – better than most web-developers and IT experts.
We know that this web design course can quickly get beginners trained in website design and marketing, not only with the fundamentals but also highly practical and valuable digital skills that will help you succeed in a career or business for the future.
Get The Skills Most Techies Are Missing
In this program we'll guide you step-by-step through building a website, with one MAJOR difference – you'll learn how to add MARKETING KNOW-HOW and SEO in your design so it will actually generate leads and sales!
Web Design Skills For Beginners Online
Designed with beginners in mind. Even if you are a complete technophobe, you can now take control of your own online presence. We have business owners who have DOUBLED their leads and sales, and newbies selling their first website within weeks!
Step-by-Step training designed for absolute beginners – we have even had students who started out scared of computers now making 6-figure incomes!
Our unique Accelerated Learning Program gives you the right skills quickly and easily so you can be building great websites within DAYS – not months or years!
Don't get left behind in the digital age, these are skills you can use to set yourself and your kids up for life.
Gain confidence in highly practical web design and digital skills that will help you increase your income and secure your future.
Create Money-Making Websites For Any Business, Or Your Own Online Portfolio
Enrol now and access the web design classes immediately. There is no cut-off date so you can study at your own pace and have ongoing access to all course materials including:
1. All 6 Modules to guide you step-by-step through building a great website.
2. Resources including pre-formatted images so you can build your first site quickly and easily.
3. Our proven layouts, designs and website setup checklist to ensure your sites are secure, look beautiful and are seo friendly.
4. Click-by-click website build that can be completed in an afternoon.
5. Full Web Design Certification including a personal website review with one of our experienced website tutors.
Most web design courses take 6-12 months and cost many thousands of dollars.
Now you can get your website designed, built and out in the world in as little as 10 days.
Full Tuition: $997, Online Special NOW ONLY $497
LIMITED TIME: Enrol Now and save $500!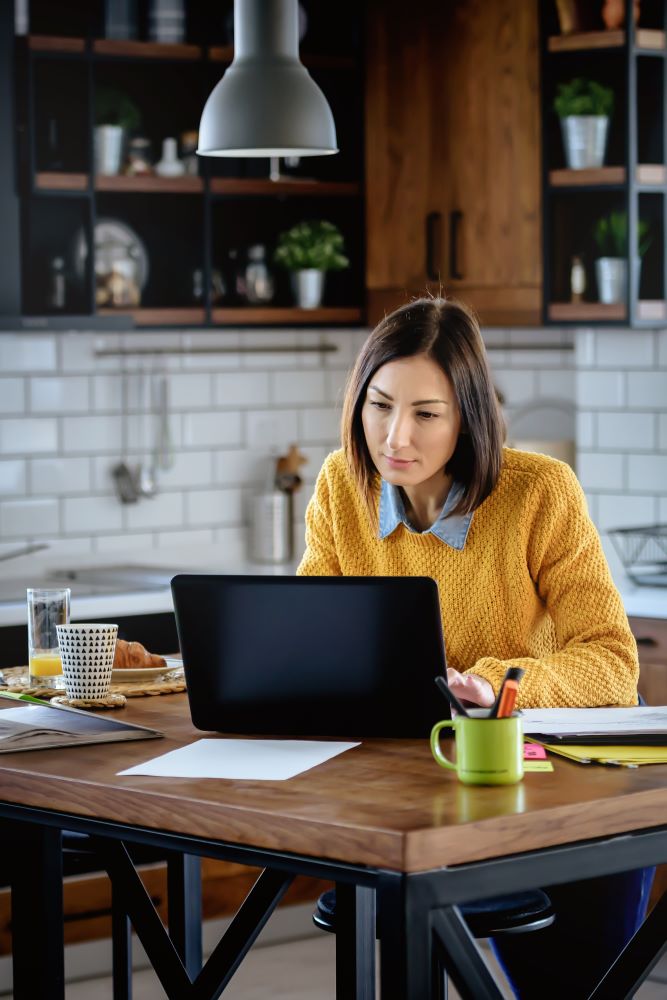 Frequently Asked Questions
Q. Will this work if I'm nervous of computers or the internet?
A. Yes! This course is designed to help beginners through to intermediate level computer and internet users. This is your chance to catch up with a very easy to follow guided video tutorial program – we'll show you exactly what to do step-by-step.
Q. How are the web design classes delivered?
A. This program is mostly video tutorials delivered online, so we can guide you through and show you exactly what to do, where to click and how to make things happen! You also get unlimited email support so if you have trouble with something our friendly and understanding support staff are there to help.
Q.  Can I do this while I'm still working?
A. Yes! This program is designed to be done at your own pace, so you can develop your new skills and start earning money from them while you are still working. Many students started out part time but quit their jobs once they were earning enough to replace their incomes.
Q.   What's the money-back guarantee?
A. You have a full 30 days to look through the program and ensure that it's right for you. If in the unlikely event you don't think the program can help you, then you can request a full refund within that 30 days from purchase.
Q. How long do I have to build my site?
A. Once you are a member of the WebDev Accelerator there is NO CUT-OFF DATE FOR 5 YEARS! That means you can do the course in your own time, you don't have to rush – and the tutorials and guides will be there for you on every site you want to build.
Q.  How do I find a business to build a website for?
A. Just ask around your friends and family – we find most students don't have to look far to find a business owner who doesn't have a website or isn't happy with the one they've got. What about your own hairdresser, mechanic, lawn-mower, physiotherapist, dentist, cleaner, or local electrician?