Experience Digital Learning like never before! Enhance your Online Learning with unique Training Events, Conferences and Live Webinars - designed to educate and inspire!
Live Events To Connect & Learn
At eBusiness Institute, we are more than a training organisation, we are a community of online entrepreneurs.  Throughout the year we hold a variety of events to encourage networking within the community, but also to develop connections with industry representatives.
Experience Counts
For over a decade now we have regularly run large and small live events catering from smaller intimate groups of 50-100 attendees up to our much larger boot-camps and Summits of 500-1000+ attendees.  In addition we run 1 – 2x live training webinars each week. Live training events and summits are part of our DNA here at the eBusiness Institute and this has helped us to move seamlessly to live-streamed virtual events where we still place an emphasis on strong positive community and networking with amazing like minded and driven online entrepreneurs.
Students in our Champions Digital Entrepreneurs program have the opportunity to be inspired and encouraged, build your network and connect with other online entrepreneurs at our engaging bootcamps.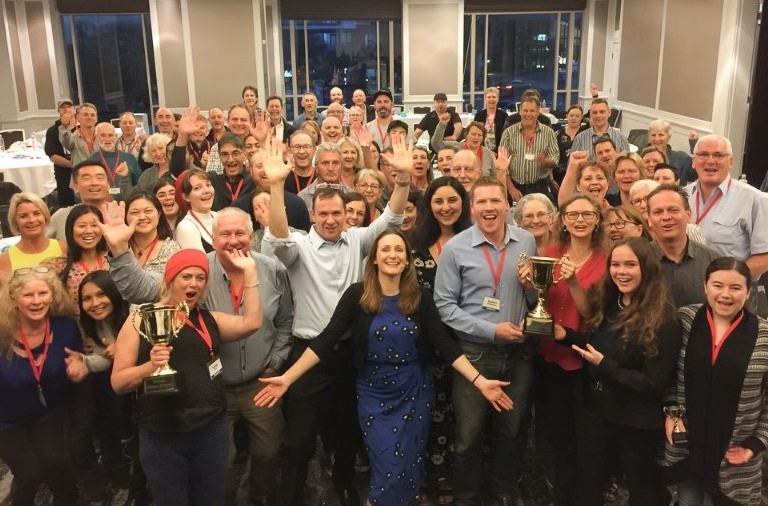 Our digital training courses deliver online learning and provide the opportunity for you to connect with fellow students as you learn and become equipped with essential skills to buy, build and sell websites.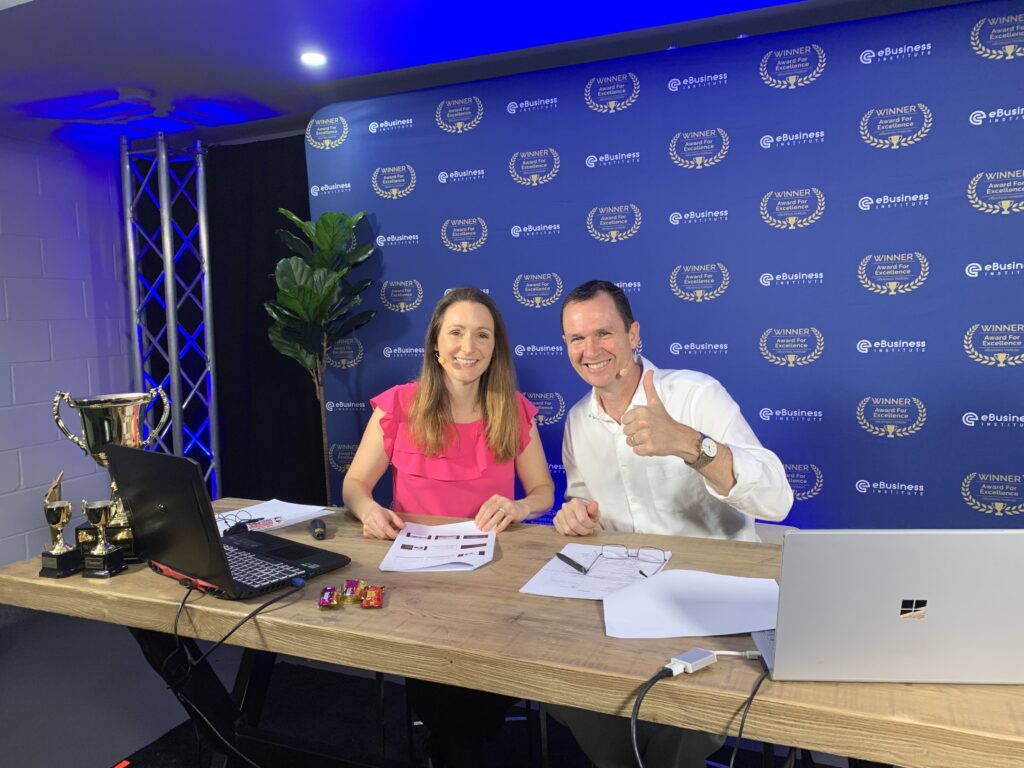 Two days of intensive website investment training to set you up with the skills to make $10,000 a month or more, from buying, building, renovating and selling websites.  This training event will help you accelerate your results online, and set you on the path to becoming a successful website investor.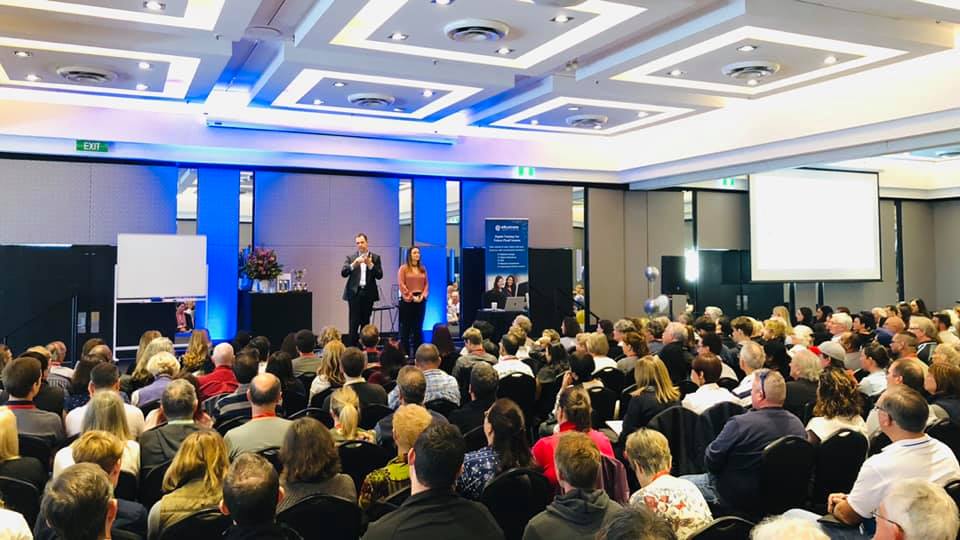 Connections with Industry
Over the years we have built up strong connections with industry representatives, including website brokers, analysts, and growth marketing experts.
Guest speaker at eBusiness Institute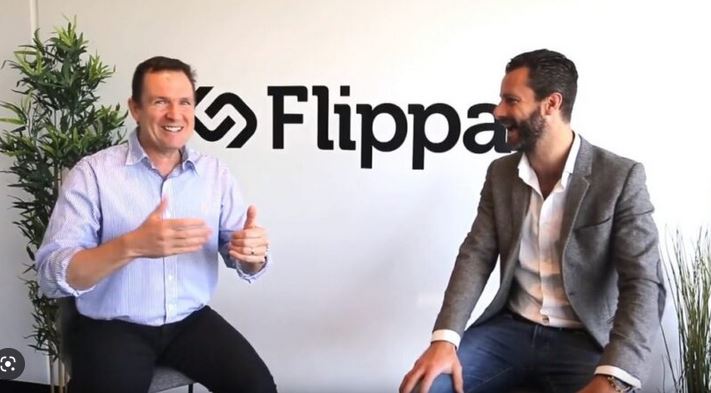 CEO Quiet Light Brokerage
Guest speaker at eBusiness Institute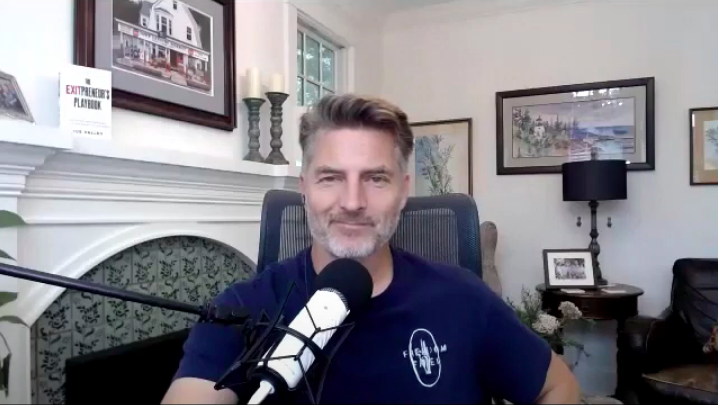 CEO/Founder FE International
Guest speaker at eBusiness Institute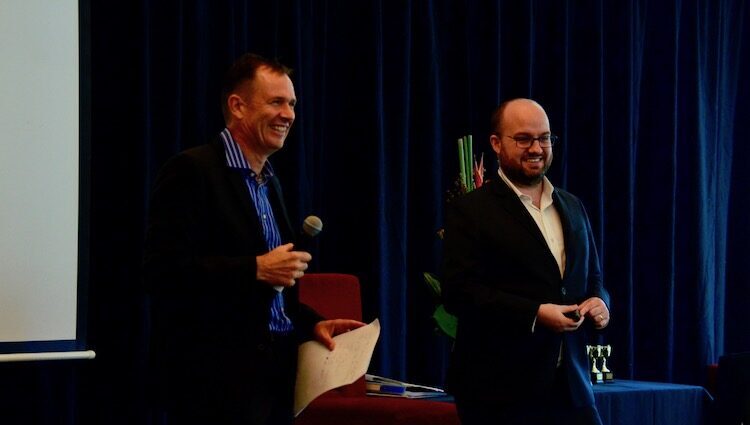 Co-Founder/CMO Empire Flippers
Guest speaker at eBusiness Institute

Flippa's Top Rated Broker
eBusiness Institute Graduate & Guest Speaker

Digital Training Events Online And In-Person
Targeted, live training webinars to support your online learning with guest presenters who are currently experiencing success online in their chosen online strategy or have done the big $ Multi-Million sell-out.
Live Q&A sessions provide opportuinties for students to explore their learning in the current online environment.  Webinars support course material and provide a greater depth to the course material.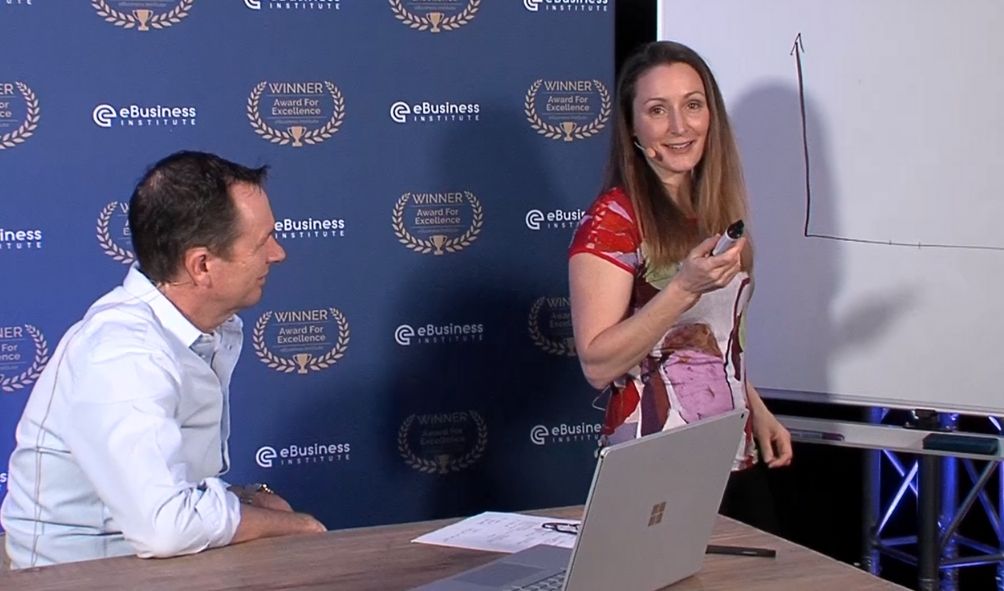 Inspiring Student Success Stories
We regularly interview past students to catch up and see how they are implementing their digital skills to generate an income.  These inspirational stories are shared with our community live.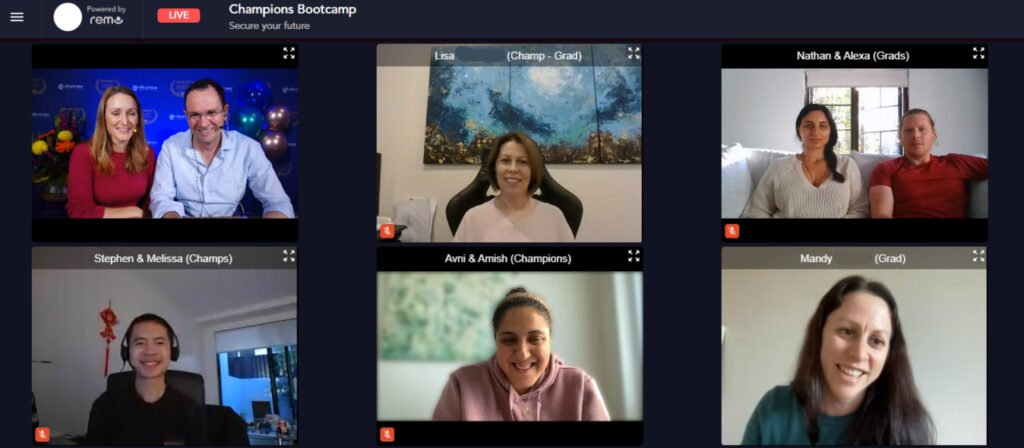 Join Us At Conferences, Online Workshops and Live Training Events
Introductory Training Session
How to buy and renovate websites for passive income… even if you have no online experience
To get started attend our FREE Masterclass first.  This introductory Masterclass outlines our master strategy and is the prerequisite for enrollment in the Digital Investor Course.
You will learn how we and our successful graduates are able to generate $1,000 to $10,000 per month with online businesses through building, running, and buying websites.
You will learn about the website marketplace, how we value websites, where we buy websites, the specific websites we target so we have automated income, how we renovate to double their cash-flows and how we and our students build a successful portfolio of semi passive websites.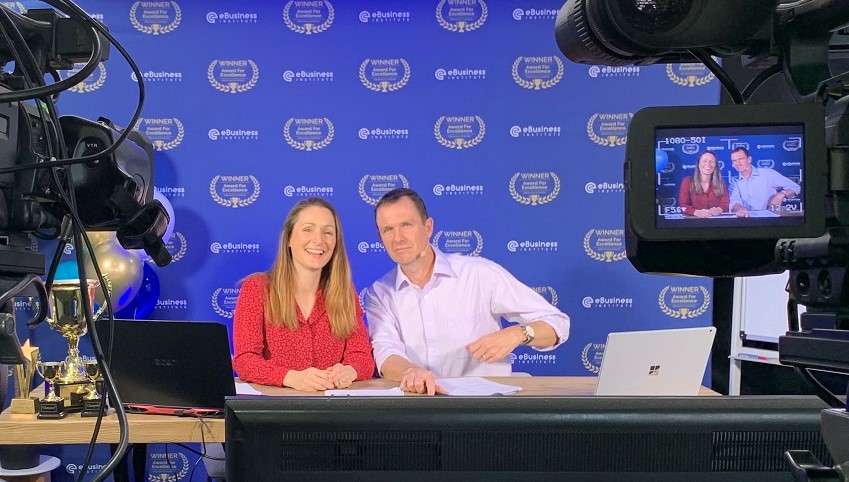 This masterclass also provides detailed information about the course, including:
How website investing works
Our time-tested methods
Enrollment fees
Payment terms
Case studies
30 Day Guarantee
Start Your Online Education Today
This on-demand masterclass runs for 90 minutes. There's no cost to attend.
Click the button above to register your spot. After you register, look for emails from Matt and Liz Raad about the course and the bonuses should you decide to sign up for the course.
Why Choose eBusiness Institute?
We are a boutique high end private training organisation that specialises in training 40 & 50+ year old professionals who want to earn income online, quit their jobs or reskill for a new digital career.
1. Expert learning – founded by real internet and business entrepreneurs who have over 27 years experience in buying and selling businesses up to $20Million.
2. Our courses are designed specifically to train beginners online.
3. Established as a training organisation for over a decade and successfully trained over 1000+ students.
Liz and Matt Raad are website investment experts & advisors, and founders of eBusiness Institute, an online education and training organization with people all over the world using their practical system of reaching $10,000/month working from home by buying, renovating and profiting from simple content websites.
The eBusiness Institute Community
We are a community of inspired Digital Marketers, Investors, Entrepreneurs – who all started as complete beginners online.
We are all high achievers in our previous roles and many of us have kids or life partners with us on this new digital entrepreneurs journey.
As a community we encourage and support each other, share knowledge and continue to develop our online skills. 
We aim to achieve work – life balance, with a high commitment to our clients and our own portfolios, whilst remembering that life is a journey and should be enjoyed along the way. 
When we meet at Digital Training Events, there's a tonne of inspiration, learning and a lot of fun!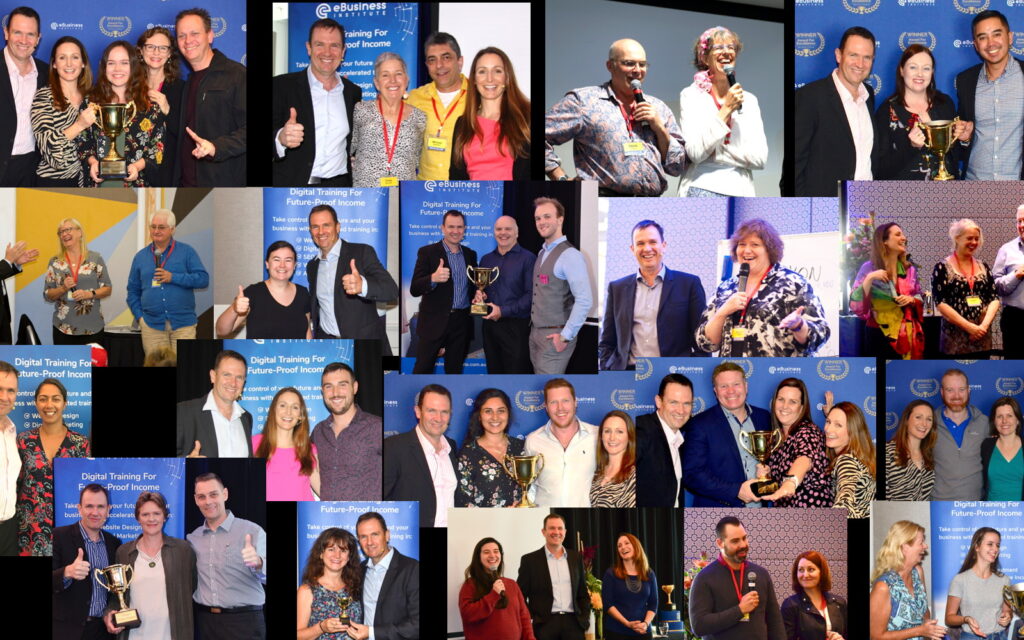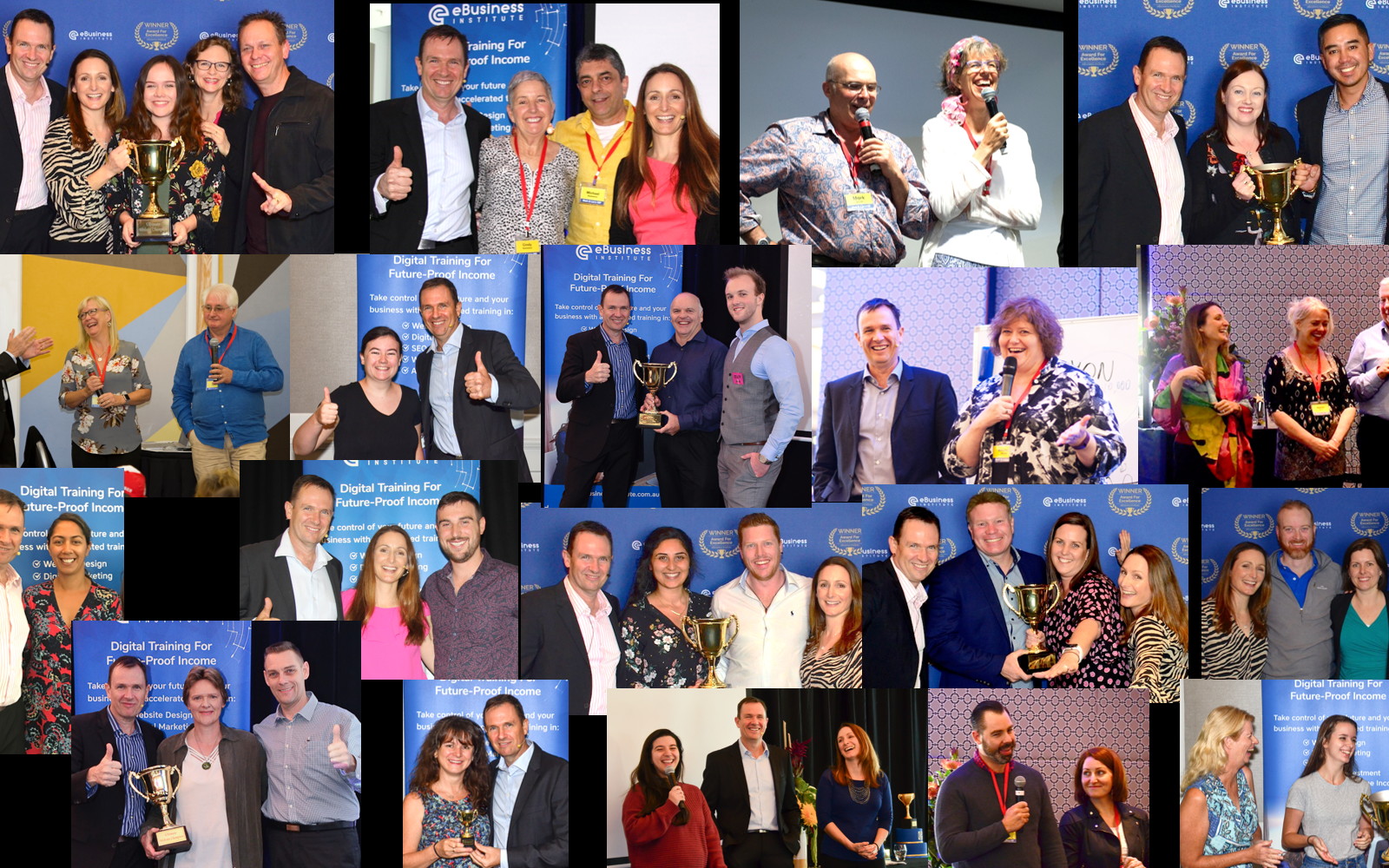 Join eBusiness Institute and become part of the community.
Frequently Asked Questions
Q.  Where do you run your live events?
A.  Most of our live events are now run via livestream. 
Q. Why are your live events now mostly livestream?
A. Because the world has changed and we have students from all over Australia, USA and the UK, so getting everyone to travel to Brisbane (our headquarters) is expensive and not really practical these days. We find our students prefer the convenience of livestream – being able to attend lessons and events from the comfort of their own homes, without the commute.
Q.  How are the online classes delivered?
A.  This program is mostly video tutorials delivered online, so we can guide you through and show you exactly what to do, where to click and how to make things happen! You also get unlimited email support so if you have trouble with something our friendly and understanding support staff are there to help.
Q. How can we network and create community?
A. It's easy. The livestream platforms we use allow easy virtual networking. Many clients now report that it's actually easier to get around the virtual tables and meet more people than when in person, especially if you are an introvert. Make sure you read some of our client feedback here to see for yourself.
Q. How often do you run live training events these days?
A. At least once a week, often times more! Especially for our high level coaching clients, there is something on every week plus bonus webinars.  You just need a laptop or internet connection and headphones. For the live virtual networking events you should also have a camera on too.
Q. How long do the events typically go for?
A. Usually most learning classes are 90 mins. Bootcamps usually start at 9.00am AEST and go through till 5PM. We try to time these over weekends for ease of attendance.
Q. Do you record live events?
A. Mostly, but due to the nature of live events, even though they are live streamed, we can't always guarantee the recording so it's best to attend live. We use profesional recording equipment in our office studio. For big events we hire a leading audio visual team including professional commercial camermen plus audio technicians and full commercial sound desks etc. We pretty much set up a full TV recording studio!
Start Your Online Income Education Here
To learn about our strategy for buying and renovating websites, the first step is to watch our introductory 90 minute training session. You will learn: how website investing works, our time tested methods, case studies, and course enrollment details