Premium online training courses designed specifically for those who want to change careers & re-train for the digital future or earn income online working from home.
Premium Online Training Courses For Creating Income Online
The eBusiness Institute Offers 4 Signature eCourses. Upskill with our Webdesign Course | Digital Marketing Course | Website Investment Course | Digital Entrepreneurs Program
Because we are co-founded by two highly successful online internet entrepreneurs (Australia's leading experts in website investment, Matt and Liz Raad), we believe in teaching ONLY highly practical and bankable digital skills. Our courses have no fluff, no wasted time learning irrelevant facts, no useless theory, just pure practical online money making skills designed to transform websites into money making machines and get you started online with the most practical digital skills there are.
Our courses are designed as premium, private training courses for beginners or re-skillers, with a simple mission:-
Deliver the most practical money making digital skills so our graduates can: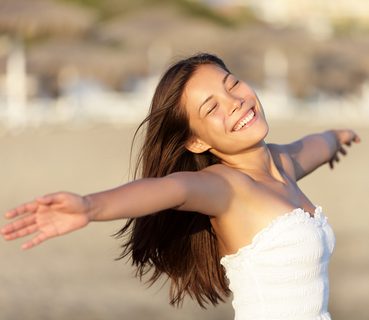 This course is an introductory course to give an overview of the methods we use, the techniques and skills you will learn and the possibilities for the world of online investment and making money online. You'll be inspired to begin your online education and find the strategies and skills that are available to you as an online entrepreneur.
Course Set-up and Delivery
Learn how we, and our successful graduates, are able to generate $1,000 to $10,000 per month with online businesses through building, running and buying websites.  Growing a portfolio of semi-passive websites can be the perfect side hustle or can replace your income.
An accelerated Web Development course for Beginners, with step by step guides to get you creating monetised websites and certified in website design.
This fully guided course is designed to accelerate your digital marketing knowledge and skills. At the completion of this course you will have designed, built and launched a business website incorporating digital marketing strategy, keyword research, Search Engine Optimisation, UX design, conversion optimisation, monetisation and website security.
Course Set-up and Delivery
Gain the foundational digital skills you need for building monetized websites. Learn highly practical web design and digital marketing skills including how to lay out a website that brings in traffic and is optimised to generate leads or make money.
Includes Certification in Web Design
This course has the option of certification from the eBusiness Institute which on completion of assessment includes a graduation certificate and transcript, and official web design certification badges to display on your website or social profiles.
Testimonials From Our WebDev Students
Rare and exclusive training on how to buy and sell websites and build your own portfolio of websites that generate income from automated sources including advertising, information products, corporate sponsorship and referral programs. This can be an alternative way to replace your income, work from home, work the hours you want, with no office, no onsite staff, no stock, no large debt and/or create the perfect side hustle.
Learn from Australia's leading experts in website investment, Matt and Liz Raad, who are experienced and successful online entrepreneurs through buying and selling websites.
This online course is suitable for all levels of experience including beginners, and will guide you through the website investment process from research and website due diligence to renovation and sale of websites.
Course Set-up and Delivery
The skills gained can be used to:
1.  Buy semi-passive websites safely with high cash-flow or profit potential.
2.  Increase website cash-flows with fast, simple renovations.
3.  Build an online "real-estate" portfolio of simple websites that generate automated cashflow.
To get started you need to attend our FREE Masterclass.  This introductory training session outlines our master strategy and is the prerequisite for enrollment in the Digital Investor Course. 
You will learn how we and our successful graduates are able to generate $1,000 to $10,000+ per month with online businesses through building, running and buying websites.
Testimonials From Our Digital Investor Students
Start Your Online Income Education Here
To find out more about the course and our strategy for buying and renovating websites, the first step is to watch our introductory 90 minute training session. You will learn: how website investing works, our time tested methods, case studies, and course enrollment details.
A 12 month life-changing program designed to develop a full range of online entrepreneurial and growth digital marketing skills with personal support and coaching from the founders, Matt and Liz Raad.
This premier online entrepreneurship coaching program is designed to not only accelerate your online income results but help you transition from swapping time for money to more automated and recurring income and become a digital entrepreneur.
This course has been very specifically designed to provide inspiring momentum weekly, monthly and every 90 days through live events, personal coaching calls & personal accountability calls and regular goal setting and check-ins. Plus you will become part of a close-knit community of like-minded and success driven online entrepreneurs who will also inspire you to success.
Through this program we offer in depth training in highly practical, money making digital skills plus premier Certification in a wide range of practical Digital Marketing skills.
Course Set-up and Delivery
The Champions Program is designed to give you technical skills, business skills and help you to develop an entrepreneurial mindset for a secure financial future.
1. Build & buy a high cash-flow website portfolio.
2. Smarter strategies to replace your job income and earn online or work from home.
3. Master a wide range of highly practical money making Online Skills.
4. Full training on Digital Agency setup & processes so even beginners can replace their incomes relatively quickly and earn while they learn.
5. Entrepreneurial thinking, mindset, business and life success training.
6. Help in developing your Million-Dollar Idea.
Includes Premier Certification in Digital Marketing
Upon graduation, graduates will be fully certified by the eBusiness Institute in key, highly recognised digital skills, including growth digital marketing skills. Includes a graduation Certificate Of Digital Marketing and transcript, and a wide range of official digital marketing certification badges to display on your website or social profiles.


This program has only one intake per year and is only open for applications from students who have completed the Digital Investors Program or have attended our
Annual Digital Investors Summit
.
Testimonials From Our Champion Students