Are you looking to earn more money from home? Why not consider starting an online business to create additional cash flow.
I think it's fair to say that so far, 2023 has caught many people off guard. We're half way through the year, and many families are unfortunately struggling to either retain their employment, or keep their business running.
If you're looking for a way to earn extra income, then at this point in time, operating a business online is the way to do it. Online businesses are growing at an exponential rate, and there is a lot of money to be made online.
To help get you started, we wanted to share with you our top 7 tips to get you some actionable ways that you can start making money online today.
Tip 1: Use Web Design Skills to Get Your Message to The Right People Online
Prior to the digital age, the businesses who did well were the ones who had enough money to put their message in front of everyone. Previously, advertising was all about putting massive billboards up (or ads in newspapers). Using this method, it was really hard to target your message and only put it in front of the people who you really wanted to put it in front of. So, it cost businesses a lot of money to do that.
These days in the digital world, we can actually put our message (the exact right message) in front of the exact right people, provided we design our websites the right way.
Putting your website in front of the right audience is the goal when designing your website to earn money online. When you go through the WebDev Accelerator Program, that's the process Matt and Liz Raad teaches.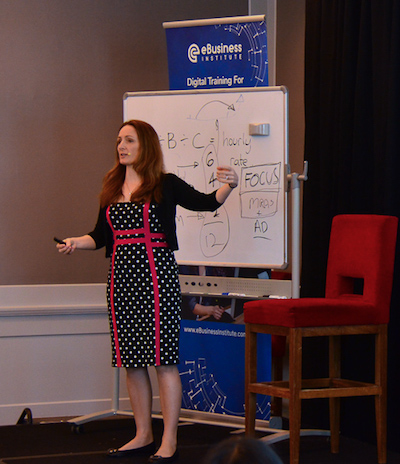 Don't ever be intimidated by people who have a uni degree (or have an IT background). These people may have a lot of technical skills when it comes to designing websites. But often, they have no idea how to design a website that actually makes sales and get it ranked in Google. In the end, that's what matters most.
If you're looking to make more money online, or improve the sales of your online business – then knowing how to design and promote your website properly is key.
Earn Money Online by Understanding What People Want
What's the real secret to online success? The secret to making money online is understanding what people want. You want to think about who it is you're putting your message in front of, and understanding what they are actually asking for when doing their Google search. What does your target audience really want?
The next step is to help them get their answer as quickly and as easily as possible. And the more people you help online, the wealthier you become.
With this in mind, when building (or growing) your website, think about how you can help people. Because behind every successful business and website, is a product, service or idea that solves a problem.
Tip 2: Reprogram Yourself to Have Fun When Making Money Online
Here's something to think about. Making money online is something you should take seriously. However, it can also be a lot of fun; and this concept of having fun when making money is something most of us need to reassess.
Did you grow up with money being pretty serious or tight when you were little? – Matt Raad
There's a lot of stress and angst around the thought of money for a lot of people. So, let's lighten it up. Let's actually make the thought of making money something that's enjoyable, fun, exciting and adventurous.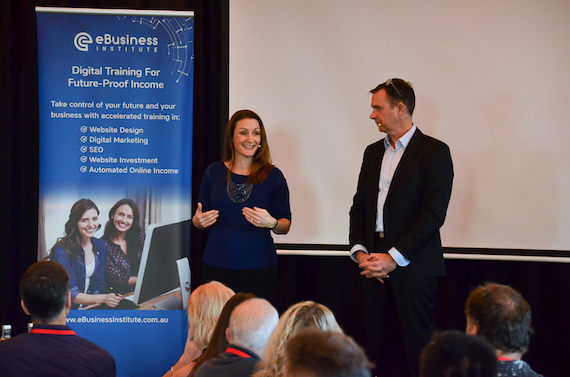 We love doing meditations. Some mornings we do our meditations together as a couple, such as the Joy Meditation. This type of meditation takes you into your childhood, where you think of a time where you were just playing. Where you were just having so much fun, and you were in your own little world, and you were doing something you just absolutely love doing. It might have been playing in the dirt! Or maybe something like painting. Whatever it is for you, it is something you would think about as your adventure as a child. Once you have that, you would then bring that joy and energy of adventure into your life now as an adult.
Now – could you implement something like meditation in your daily routine to help reprogram your mind to find joy and fun when making money online? Do you do this already? Comment below – we'd love to hear your results!
Tip 3: Use Your Digital Skills to Help Charities Succeed Online
One of our students recently told us that she had spoken to their local charity. They had this website built, and it wasn't even functional. It was not designed well and they had paid $250,000! It just makes you think, "That's not right."
Unfortunately, we hear this type of story all the time. A good friend of ours also told us exactly the same thing. He owns a big agency here in Australia, and he said to us, "Matt, you'd be shocked at how many charities are overcharged for underperforming websites". He was working with a charity recently who was charged over $300,000 for their website, and the charity just thought this rate was normal! Looking at the functionality of the site, there wasn't any form of search engine optimization (SEO) on it. This makes a big difference when a charity is trying to be found online and raise funds.
These stories are out there, all over the place. So, if you want to help change some lives and be part of something that helps people, then imagine being able to help charities in this way? In fact, helping a charity generate more money online through building a good quality website is far more valuable than a $50 donation.
Helping charities make more money online doesn't always need to involve you building a website for them. You could even just share your knowledge with them. Help give charities an understanding of what they should be looking for, and how they can get involved in the digital age. This awareness alone can help them save a lot of money when working with their web designers.
Another way we teach our elite students to help build their digital skills is by contacting smaller local charities that have no chance of paying big money for a website. You can build their website for free – there's no risk, you're helping the charity, and it's a great way to learn how to build functional websites that make money online.
Tip 4: Determine the Real Purpose of Your Website to Make it More Profitable
When you enter a search term into Google, you're in a situation where you need an answer. The best websites that have the solution to that answer (the right content for that answer) are the ones that show up in Google so that you find the answer you're looking for.
The purpose of your website is for people to find your answer over others.
The problem is most web developers are techies, meaning they've learned how to program. They've learnt how to write HTML code and put things where they need to go. However, they don't always have the marketing skills, and they don't always know how to understand people. Yes – there are web developers who do know this. But you'll generally find web developers aren't always good at the design side.
Now, the opposite is also true. Web designers are often so excited by the images and making the website look gorgeous that they forget the purpose of the website. The real reason this website is here is to generate leads, get phone calls, make something happen.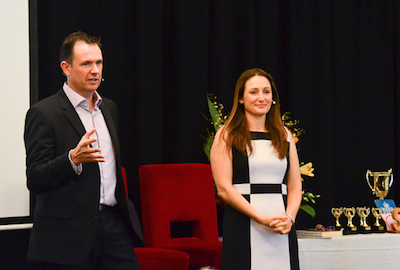 If you're looking to make more money online, then a good idea is to fill the gap that is left from traditional web designers and web developers. You can do this by increasing your digital skills that helps you to build a fully functioning website that is found by the right audience in Google.
Use Core Purpose Pages to Direct People Through Your Website
Now that people have found your website online, you want to make it as easy as possible to navigate through it. Typically, Matt and Liz Raad teach their students to have three core purpose pages. In other words, what are the three core purposes of your website? Three is a good starting point, but it doesn't always have to be three, four is also an option or it could even be as many as six. The number you use is appropriate for your website and industry.
For example, when building a website for a plumber, you might use three pages of:
Blocked drains
Kitchen and bathroom renovations
Hot water installation
In this example, the plumber has identified their core service offerings. This makes for good quality keywords that help the website get found by search engines such as Google. The purpose of these pages help to direct people to those core services on the website.
The plumber's core call-to-action is they want people to call him for a quote. Therefore, the purpose of this website is to direct people to the service and call the plumber's telephone.
Tip 5: Building Websites to Earn Money Online
Using your digital skills to build websites from scratch is a great way to be able to increase your online cash flow. By learning how to build quality websites that are functional, get found online, and convert leads into paying customers, you can earn good passive income.
Here are 2 of our favourite ways we teach people to make money by building websites:
Make More Money using Local Business Leads and Referrals Online
Another great way to make more money online is to generate business leads or referrals for local businesses. Build a website for someone, they will come! The market is so desperate for people who understand how to build good quality websites that convert into leads. Matt and Liz have found that a lot of their elite students don't even need to advertise when building their local digital agency – the referrals just come!
Turn Your Big Idea into an Online Money-Making Machine
If you have an idea (to a point where you can launch a website), suddenly it gets out into the world. Your idea now becomes reality, opportunities start flowing, and people can find you online.
When you know how to construct a clear-purposed website, people are going to understand what you're talking about. The first step to do when you have your big idea is therefore to build a website. This clarifies your vision and it gets it out there for the world to see. From there, we can see what you want to do and we can start refining your website from there.
Tip 6: Start Flipping Websites and Find Good Website Deals
Flipping websites for profit is a great way to earn income online. Knowing how to find websites that you can renovate to improve its value or monthly income is a great way to earn good cash flow.
A common question we get asked is where to find good website buying deals? There're a few marketplaces out there now, and different ways to find your next website purchase. It can be through classifieds, through auctions, or even private deals. There's plenty of opportunities out there once you know where to find them.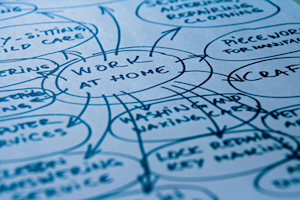 However, sometimes it's not even about getting the bargain. We're happy to pay full price for a really good website. It's actually about buying a really good website; and some people in the marketplace are selling seriously good websites right now. They just don't want to put them through the auction (bidding) process. So, it's definitely worth looking at them.
For websites for sale using the bidding process, you can actually communicate with the seller. As the auction's moving, you can still make offers, and don't always have to go with the bidding process. For example, you can contact the seller of a website and say, "Hey, I'll give you $5,000 for it." And they might say yes; and if so, you can place a Buy It Now bid. That ends the auction and the website's yours.
How to Approach a Seller When Buying Their Website for Profit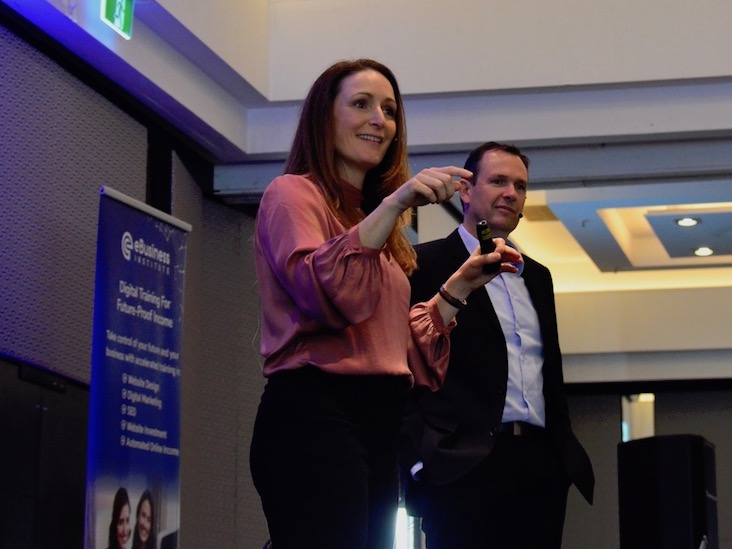 This is a very flexible marketplace, so don't think that you can't make offers when looking to buy a website. It's worth talking to the seller. There's no hard-or-fast rules here when it comes to buying websites. You could approach the seller and say, "Look, why don't we just split the profits? I'll run your advertising or design if you want to stay on and do the tech work."
We've been in the business for a long time, and we see this stuff happen all the time. There are real people behind these online businesses, and you don't have to feel constrained by the rules of what you perceive the marketplace to be. The sky's the limit in terms of opportunity.
The Key Question to Ask a Seller When Buying Their Website
When you do see a website that is priced lower than you would expect, it's not always because it's a dodgy deal. The key is to know the story of the person who is selling. There is always the chance to comment and have discussions with the seller. Every seller has a story. So, our advice would be to find out why they're selling.
That's a really important question and a lot of the time you'll find that they just don't have time. They have a bunch of sites, so they just don't have time for this specific one anymore. Maybe they want to move to the one that's making more money and it's a little bit more upmarket.
Every seller has a story and it's important to know what that is. Now, don't get me wrong – if it feels too good to be true, it probably is. But this is why you probe. This is why you ask questions and that's really where you can find the gold.
If you are interested in learning a smart new way to make money online and create a new source of positive cash flow, here are 3 things you can do to get started: