Ways to help Local Thrift shops get online? (because they now need to!)
So I had a call today from a retired business friend of ours who is involved in his local church community who was very concerned about the fact that they have had to close down their local thrift shop in a regional area due to COVID and there was no way to provide clothes/thrift items anymore.
Got me thinking, this will be happening all around Australia so thought I would share my initial ideas with him here so you may be able to help your local community group if necessary or maybe we can all come up with better or more ideas for helping local charities set up online e-commerce stores.
The challenge is that with winter coming up there is no longer an easy way to get thrift/donated/budget priced clothes to those in need – and the need is about to grow exponentially!
How Do You Set Up An Online Store Real Quick?
So he was asking me: How do you set up an online presence or e-commerce store, because basically that's the only way to keep their thrift store open.
We did a bit of a brain storm and I gave him several ideas (he is a total beginner online, doesn't even use facebook).
Firstly understand e-commerce shops can be more complex to build and set up – there is more work involved and its harder to get traffic or SEO etc. And selling really, really cheap 50c – $4 items typically would not be profitable with such small traffic.
But in times like this we have to do something and there are some good potential solutions – so you might as well have a good go!
Idea #1: Get Volunteer Tech Help Locally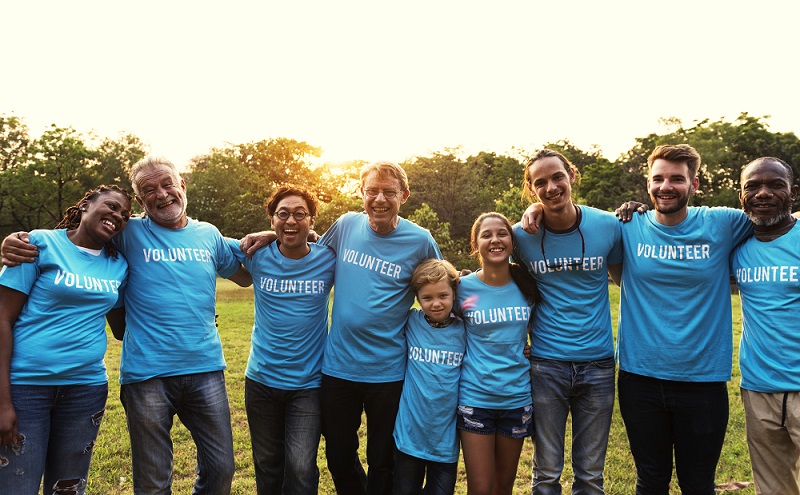 Firstly, he should put it out to his church community that he needs a hand in working on this problem. Specifically I said he will need a technical savvy person to help him set it all up as it sounds really easy to do BUT as we all know there is more to it – especially e-commerce sites, they are typically more complex to set up.
He has an immediate community in his church group of over 500 people so I said there would have to be someone or several people there who would be willing to volunteer to help out (or even learn how to build an online store) – as Martin said, there will certainly be a number of young-uns sitting at home bored and willing to jump in and help him – including photographing items, building the online website and set-up etc.
He felt that it would be pretty easy to get a working bee (socially distanced of course) to hook in and photograph all the stock and then upload it to the website.
So big tick – he can have a crack at this even though he knows nothing about building websites. Just get volunteers who are in lockdown at home anyway.
Idea #2: Are there low risk or easy ways to initially launch the community website?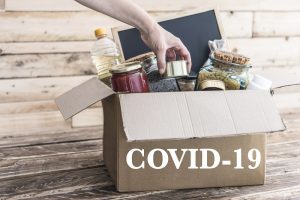 In these situations I explained I think its always worth first off finding and trying out the lowest cost solution where there is no financial outlay or risk to simply have a go to see if it can potentially work (like anything new we attempt online) – in this instance I suggested simply trying his local facebook community where people already buy and sell stuff – apparently lots of communities have them.
Contact the facebook group and explain the situation and ask for a hand. They already have presumably local traffic/eyeballs so it's a start – even just to launch the idea.
Idea #3: Setting Up A Payment Gateway
With an ecommerce website they will need to set up a payment gateway of some kind. Pick the easiest, low cost solution first – dont mess around eg Paypal or Stripe. I know, not perfect but they are fairly quick and easy to get set up taking payments online and they accept all major credit cards.
Maybe speak to them directly and ask for a hand – explain that you are a charity and what you are trying to do.
Strategy #4: Networking Locally To Get Help Launch The Website
You need to get your new online store to your target market ie those in need. They need to know you are now online and the physical store has closed.
Get local PR and the whole community helping.
So in addition to the local facebook community start contacting all and sundry asking for help and support and to get the message out that the thrift shop has now moved online.
In particular they need to get the message to their target market – those most in need -those previous people who would come into the physical store – to let them know they can still buy, its just moved online now.
Martin said there are a number of other charities and church groups in the same boat whom they could all get together and reach out to the target market to let them know. And there are specific groups and services who are already delivering food packages to those in need – they would be willing to let everyone know.
Also contact and ask for help off the usual PR outlets like local newspapers, local online papers, councils, local radio, etc.
Also try approaching any local group that has a "list" of some kind eg who may have a newsletter. For example, local sporting groups or schools.
And maybe approach some of the bigger corporations like local banks, Telstra, Woolies/Coles, Petrol stations or even Gumtree for a hand – because it's a charity maybe they will help get the message out.
If You Have Ideas For Helping Charities Get Online Stores Please Share!
As my friend pointed out to me – this is going to be happening everywhere and thrift shops will be closed for a long time yet. Keep in mind too they are typically manned by volunteer staff who are over the age of 65 so even more tricky situation.
So finding any kind of solution to this challenge would be a great step. And maybe then it could be shared with everyone and the various charities, church or community groups could work together on this and share notes, what works best etc.
So if you have any ideas or experiences that can take this further let us know below!