I LOVE what I do. Digital marketing gives me the chance to be creative, analytical, imaginative, adventurous, wealthy and successful.
My knowledge and experience helps businesses, organisations and individuals achieve their goals, whether it is to spread their message, bring in more customers, increase their sales and profits, or boost efficiency.
I get to generate tonnes of cash out of thin air – using my inquisitiveness, ideas and imagination. And I get to have knowledge and skills in a market that is predicted to boom and become an essential link between the businesses and customer of the future. What an amazing way to make money!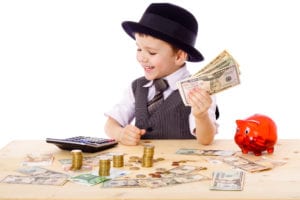 So if you want an exciting and engaging career – here's my 5 reasons why the best jobs in the world right now are in digital marketing…
#1 Digital Marketing is a rare and valuable skill
In our experience, there's a serious lack of qualified digital marketers in Australia. It's difficult for large educational institutions to keep up with such a rapidly changing and evolving marketplace – and so people who have these digital skills are usually self-taught.
But that means it's very hard for employers to choose a digital marketer – there are no standards when everyone's self-taught. How do they know who's good and who's not?
Which is why I love this industry as a place to start a career – it's a skill that is rare and valued – especially if you can show you have formal recognised training, and practical experience that employers can trust. They need you to communicate with their customers in this new digital age.
#2 – You'll actually look forward to going to work!
Marketing will bring you new and exciting opportunities every day. It's like solving a puzzle – first of all figuring out what a business or organisation has to sell, how their products stand out in the marketplace and how those products are going to be presented. Then deciding how you can get their message or offer out in front of the right people.
Every business is different. Every client has new and interesting challenges in their marketplace. Every product has different features and benefits to discover.
And that's where digital marketing adds another layer of exciting opportunities. Every day there are new ways of connecting with people, new ways to get products or services in the market, new ways that people can buy them.
So even though the fundamentals stay the same – the channels, strategies and tools you can use to achieve your goals are growing and evolving. That's why your skills and knowledge as a digital marketer are so valuable, and why it's important to get trained by people who are in the marketplace applying strategies and discovering the new opportunities before everyone else.
This is a career where every day can bring you new and interesting ways to apply your skills.
#3 You get to be creative
Being a marketer means I can spend hours lost in creative thought.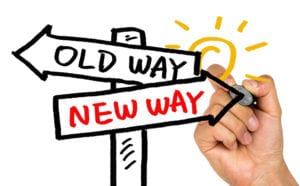 Thinking up strategies and ideas to improve the traffic, conversions and profits for a business. Designing website layouts, promotional campaigns and advertising slogans.
Getting inside the mind of the customers and living their experience so I can make it better for them.
I hear about new tools and strategies available and I can apply them in creative ways to my business or my client's business.
I can design websites, give customers a cool user experience, create advertising slogans, dream up unique promotional ideas.
If you love being creative or artistic, then digital marketing lets you indulge your imagination – while giving you valuable skills that you can be paid highly for.
#4 Not creative? Digital marketing can be analytical heaven
The human race has collected more data in the last 2 years than in the entire human history combined – and it's only getting bigger. Everything is tracked online – website traffic stats, sales stats, conversion stats, clicks, hovers, likes, reviews, names, addresses, preferences, credit card numbers – the list goes on!
If someone buys from a website the business can see what they typed into Google to get there, or what link they clicked, what pages they visited before buying, how long they spent on the site, what other products they looked at or bought, and much more.
Businesses can use this data to tailor their offers to the right people at the right time. They can save big dollars in advertising by only targeting the people who are most likely to buy or respond.
There is a desperate need for people who can actually analyse and make sense of all this data. So if you're good at figures, good at stats, good at seeing patterns, or at analysing returns and results, then you may have found your ideal career.
As a digital marketer you can specialise in data analysis – and the bonus for business is that you're not just a number cruncher – you understand WHY the figures are important and WHAT you are looking for to make a big impact.
#5 You can make business owners very happy
Your insights and ideas are golden. If you do your job well, then the business or individual you work for will see more leads, more cashflow and more profit coming in. They will see their business grow in status and reach, and become more successful and easier to run. I love being the one that makes that happen.
"As a digital marketer, you hold the keys to the future of business in your hands"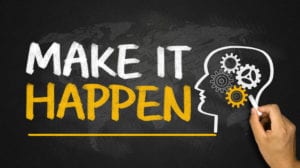 And that's why I think digital marketing is the best job in the world.
To find out how you can be part of this exciting industry, and get trained by digital marketers in skills that are essential for the future, then check out our Digital Marketing Courses by clicking here.