When teaching our students about buying, selling and building websites, we are often asked about website legal requirements.
Apparently I am not allowed to give specific website legal advice 🙂 – However, one of our very first graduates of our original Buy and Sell websites programs, Lawyer Jeanette Jifkins, is now one of Australia's leading experts on the legalities of websites.
Jeanette Jifkins is the founder and Principal of Onyx Online Law, an Australian based law firm with the focus of supporting online enterprises.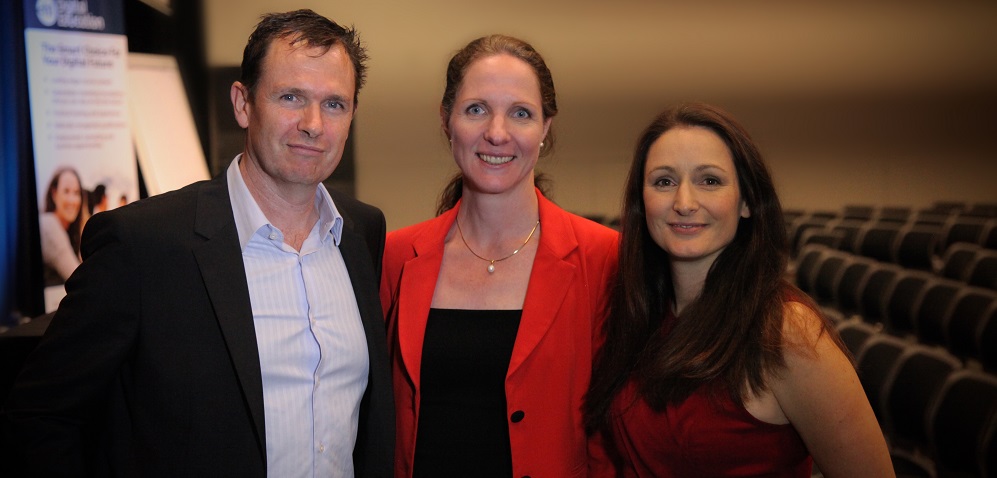 Jeanette is a regular speaker at our live digital marketing conferences, and because she has spent the time completing her digital training with us she is one of those very rare lawyers who actually knows from a practical side how websites work.
This means she has a deep understanding of what our students go through when building their website portfolio online and any legal considerations.
Today we introduce Jeanette as part of a series of interviews we've done together. These interviews cover the common questions we often get asked around website legalities. So read on to find out more about Jeanette, and stay tuned for more interesting online legal topics to come.
CLICK ON THE VIDEO BELOW to hear from Jeanette Jifkins:
Matt Raad: Hi everyone. At our kitchen table today, we've got a very good friend of ours Jeanette Jifkins from Onyx Online Law. How are you going, Jeanette?
Jeanette Jifkins: Good, thanks Matt.
A unique website lawyer who knows the digital space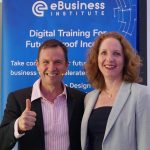 Matt: What I want to do is introduce you to Jeanette Jifkins. Jeanette's unique here in Australia, because she's a website lawyer who specialises in the area of the legalities in the digital/online space. So, for instance, buying and selling websites. So, how did you get into this area, because it's quite a unique area of law?
Jeanette: Well it is. I was in a commercial law practice before I started moving into the online space, so I was working with business anyway. But this is a new and growing area and there's a lot happening, and my husband's a computer programmer by training so we've got a lot of interest in what's happening online.
And I had an increasing number of people asking me, how do I do this? And how do I do that? And it became quite obvious that there aren't a lot of people out there who can help someone with website legals.
Matt: That's right.
Learning how to buy and sell websites through E-Business Institute
Jeanette: So, when we met about ten years ago, I had just started exploring and I've been working in that space ever since. And I've had the benefit of learning from you guys as well.
Matt: Yes, so Jeanette is one of our first graduates ever, from our very first course.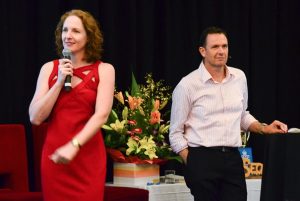 So why that's important is because Jeanette knows exactly what you're going through when it comes to buying and selling websites, and also building websites. So, she's not just a lawyer who knows all the legal sides. She also knows the practical side of what's involved in building a website, buying a website, transferring a website, or dealing with a seller (who might be overseas).
Providing legal advice for people who own digital assets
And the reason why we always get Jeanette to come along and speak at all of our events for the last 10 years is because she does have that practical training. She knows what you're going through, but she also understands this fast-moving online space.
I also love your ability to be able to write those really awesome contracts that cover lots of aspects to the digital space. It's not always black and white. Because things can happen out in advance.
So, you do need a lawyer who knows what's involved (in our experience), in the commercial side when you're dealing online.
Jeanette: And someone who knows the lingo. I know what Zephyr is! And I know what SEO is.
The importance of knowing the difference between a domain name and website!
Matt: That's right – you how to SEO a website. But on that note, as you keep saying at our events, you work with lawyers who (even in the digital space) have no idea who even owns a domain name!?
Jeanette: That's right. Well they don't actually understand the difference between a domain name and a website.
Matt: And that's a real problem. So, Jeanette's the lawyer that we've used over the last ten years. And she is someone who we recommend all our students speak to for legal advice around being in this online space.
And so, you're going to be hearing more from Jeanette in a series of interviews that we've done, that cover very common questions we seem to get asked around the legal space online.
So thank you, Jeanette. And we'll look forward to hearing from you over the coming interviews.
Jeanette: That would be great.
For all our readers – If you would like to know more about Jeanette Jifkins and Onyx Online Law, check out her website here.