Re-training to become a digital marketer is a great career change option in this day and age and it's a career path that you may want to seriously consider especially with the coming effects of digital disruption on Australian jobs.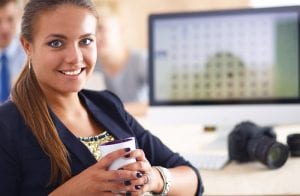 For ongoing income and job security I think you cant beat getting educated in all things Digital Marketing and it doesn't matter what age or work background you a re from, you can get trained or re-trained in Online Marketing easier than you think.
Traditional Education Doesn't Teach The New Digital Marketing Skills Australia Needs = Opportunity For You!
There was a time not too long ago when businesses promoted their products and services through local traditional channels like newspapers and through good old word of mouth. With the emergence of digital technology, however, marketing has been able to take on a much more customized and targeted approach. Thanks to the internet and its various points of delivery (SEO, social media, email marketing, etc.), businesses can now extend their reach, deeply understand their customer's journey, and nurture lasting relationships through thoughtful engagement.
There is a big opportunity here because these digital marketing skills are not yet being taught in traditional Australian Education institutions, which means there are not many trained digital marketers available.
This in turn means there are lots of career options in Digital Marketing. If you want to fast track your education and career change then why not get educated in this space as there are not enough trained digital marketers out there!
Many business owners will need to employ highly-skilled digital marketers who can help them develop effective campaigns and deliver messaging on the appropriate and preferred channels. Those that have these skills can be sure to always be in demand and command a significant salary for the expertise they offer.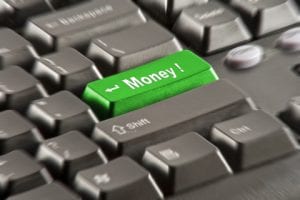 If you've been thinking about changing careers, here are 5 reasons why you should consider becoming a digital marketer:
The Demand For Digital Marketers Will Only Grow
The digital age has really only begun. We can expect more channels of communication to emerge and more data that can be mined for consumer behavior. We can also expect more global businesses to come online and claim their piece of the digital pie. Digital marketing jobs will be in high demand (ultimate job security) and professionals will be able to command a high salary.
Career Flexibility
As you develop more and more online marketing skills, you will most likely discover a preference for a particular facet of digital marketing and be able to easily make the switch. For instance, while learning about Search Engine Optimization (SEO), you may find you'd like to focus more on creating content for your clients rather than ranking that content. Though the two marketing aspects are interwoven, content creation is more of a creative endeavor while ranking content is more of an analytical one.
The more tools and skills you acquire, the more career flexibility you will have.
Your Work Will Never Be Dull
A career in digital marketing means no two days will ever be the same, nor will any two clients. One day you may find yourself helping a client promote their winery, the next day you might be helping another client sell shoes or goats or software.
You'll also always be learning something new because you'll have to stay on top of the latest trends and technologies.
So, if you love learning and hate dull workdays, a digital marketing career is perfect for you.
Your Client Base is Global and Diverse
Not only will you never have to worry about job security, but you get to control who you work with. You can help local businesses with their marketing needs just as easily as you can help a client halfway around the world. You can focus on small startups or on large enterprises. The choice is entirely up to you.
You are Your Own Boss – Work From Home or Your Own Hours and Lifestyle!
Because the work is online, there are no physical barriers, no geographical barriers and no time barriers especially if you work from home. Though you will work with clients, you will work for yourself. This is the greatest benefit because it means freedom. No more asking someone else for time off so you can take your dog to the vet or be with your mother after her cataract surgery. No more missing your kid's dance recital or birthday party because you had to work late.
Don't get me wrong, there's a lot of work involved with digital marketing, and you'll put in some long hours sometimes to make your clients happy, especially when just starting out. But YOU will decide when those hours happen, not someone else.
How to Change Your Career and Become a Digital Marketer
Now that we've discussed the "why," let's talk a little about the "how" of becoming a digital marketer.
As I mentioned earlier, I feel there is a great opportunity for properly trained Digital Marketers with real world practical digital skills that is just not being met by traditional educational institutions. Basically at the moment there are lots and lots of roles and secure career opportunities for those who want to re-train in Digital Marketing.
Set yourself apart from the crowd. One of the best ways to do this is to treat the profession like any other and get educated and to get the right digital skills.
And the good news is that with the right training and education anyone can learn this no matter what age or background, and yes even if you are a complete computer technophobe or beginner! We have successfully trained students for a career in digital marketing from age 15 years old up to students in their 80's!
The e-Business Institute Australia is dedicated to offering our students practical digital training and cutting edge resources so they can position themselves as experts with digital-focused skills. If you're looking to change jobs and want to set yourself and your career apart, find out more about the e-Business Institute's Digital Marketing Courses by clicking here.