eBusiness Institute Digital Marketing Boot camp – Best lessons on passive income websites from successful students!
Throughout the year we hold closed-door digital training events for our Champions. These are our elite students, who are learning the digital skills to make money online full time so they can create other sources of income and/or quit their 9-5 corporate jobs. This could be through building websites for businesses, building passive websites for their own portfolio, or buying and renovating websites for profit.
What we love about these digital training workshops is the level of action that our students take, and the results that they share with each other.
We heard from 2 of our graduate students who have had some recent big wins buying online businesses. They are both using the method of buying websites for passive income, and renovating those websites for profit.
By renovating passive websites that they've bought, they have been able to pay them off very quickly and generate some pretty impressive side income.
Pete the King of Negotiation
Pete is from Adelaide and is one of our past graduates and cup winner. You would have seen his story from our previous posts, where he was able to use the digital skills he learned from eBusiness Institute around negotiation to create himself equity in a big company that he was working for.
Now that Pete has secured himself a nice cash flow from the part-ownership of his business, he's using this extra time and money to put towards his semi-passive income project. This is a fantastic achievement and one that we just had to share with our students at the Digital Training Boot camp.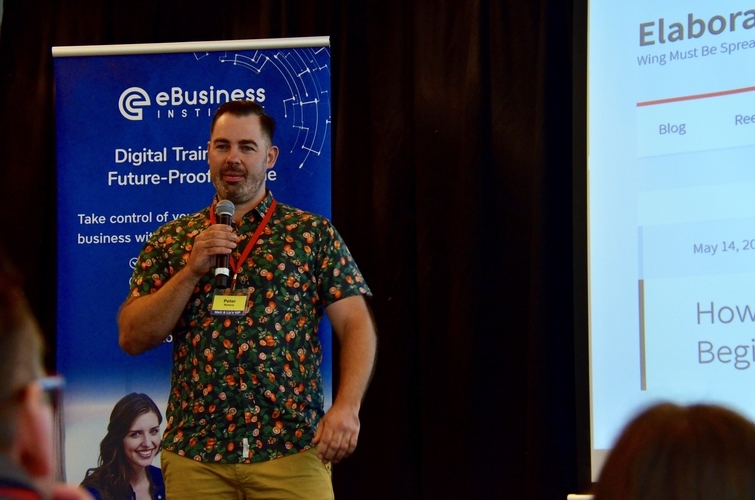 Making a decision to create passive income from websites
Pete originally started like many of our Champions by forming a digital agency and earning his website income from building sites for local businesses. He had some great success, and it helped him to build his digital skills quickly. But it wasn't his ultimate goal.
Pete's goal was always to create for himself a portfolio of websites that earn him passive to semi-passive income.
But with working a full-time job, plus building websites for businesses, it didn't leave him much time to build his website portfolio.
But once his time freed up, Pete gave himself a talking-to, and made the decision to take some serious action into building up this goal for himself. He had spent so much time and effort just learning about developing a passive income stream from websites, but not applying his knowledge. He made a commitment to himself to take the action and make it happen.
Taking massive action towards your goals
It doesn't just stop at making a decision when it comes to achieving your goal. It takes a lot of consistent and focused action. And that's what Pete did.
Firstly, he did some website due diligence on some more expensive sites. From that research he found a website in a particular niche that really got his attention. The niche looked to be profitable. But the website was expensive and out of Pete's budget.
But by spending the time and focusing on what he had now learned about this niche, he knew the competition well and what to look for in a website deal.
Our website due diligence checklist keeps Pete safe!
Then, he came across a website for sale from a Nigerian man. Yes really! The website was ugly, and some of the wording was….well…a bit sketchy! (And disclaimer – we wouldn't personally be recommending to our students to go out and buy websites from Nigeria!) But Pete did the website due diligence following our website buying due diligence checklist, and saw that the structure of the site was actually very good, it had a lot of good content on it, and was making $30 a month.
A key part to Pete's story is:
Pete did the work and due diligence BEFORE buying the website, and he had a clear plan for how he could improve the traffic and sales.
Pete bought the website for $700. 4 months later its already made $600.
The website cost Pete $700. This was a good price for Pete to practice his skills on. And here's the exciting part – a mere 4 months later, this website has now made Pete over $600 in sales. Well done Pete!!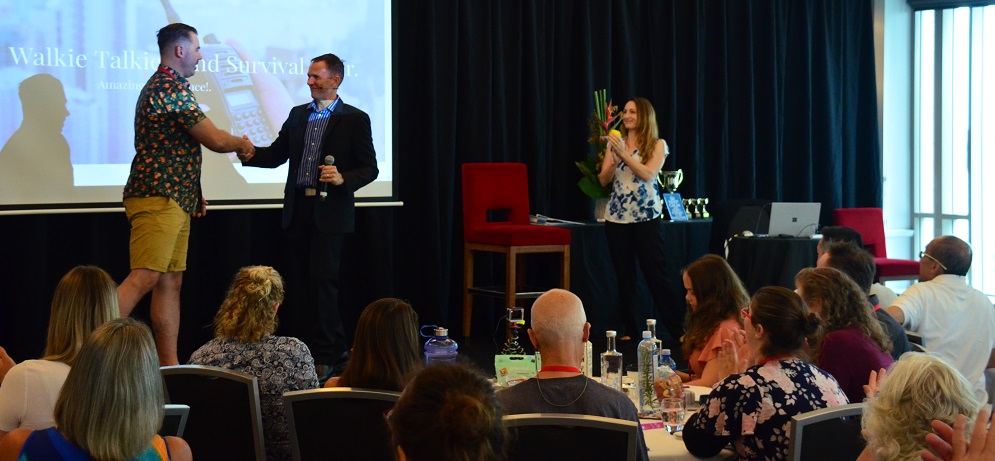 Once you've applied the website buying skills…repeat
So now Pete has a bit of confidence up his sleeves. And he's ready to repeat the process and make some more money.
When buying his first website, he built a good relationship with the seller, and he knows the website works. So, he approached the seller to see what other websites he might be willing to sell.
If you don't ask, you don't get.
From his negotiation skills learned in eBusiness Institute, he was able to position himself with the seller as someone who is experienced in website deals, and what websites are really worth.
The seller had another great website for sale, but this one was more expensive at $7,000, and making $300 a month. Again, through doing solid website due diligence the numbers stacked up. So Pete used his negotiation skills to buy the site at a discount of $4,000. Not only that – he also negotiated for 35 more unpublished articles to be thrown into the deal for free.
Pete's $4000 website purchase even more successful
So how did this website go? It made over $800 in December alone! Not only that, but he has someone asking him if he's willing the sell the website for $10,000. That's all within 2 months of his website purchase.
Find your unique skills and use it to your advantage
Pete had a goal and he wanted it to work. He knew he wanted to make $1,000 in passive income in less than 90 days.
And I'm sure for a lot of us, we also have a goal that we want to work. So what made it work so well for him that he was able to achieve the goal he set in less than 90 days?
Apart from taking the action, Pete realized that he needs to play to his unique skills. He said to us during the boot camp:
I love the hustle, and I love negotiating deals.
That's the key – do what you love and do it well. Use it to your advantage and take massive action with it.
Well done Pete – we love your story – big thanks for sharing all the details at boot camp!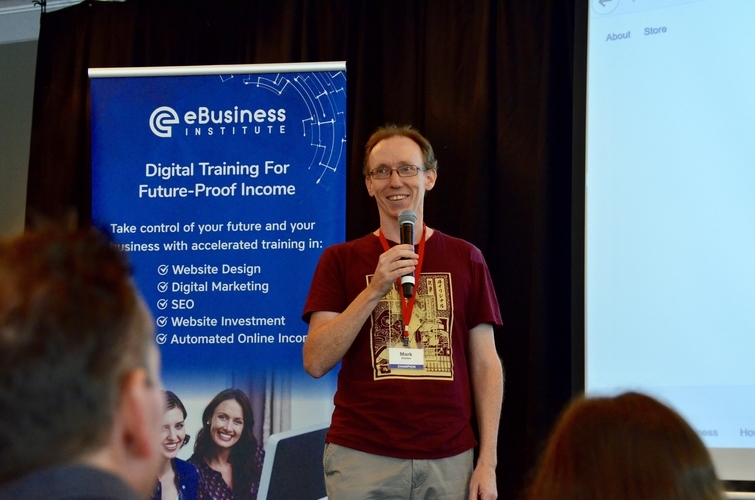 Renovating Websites for Profit with Mark
Mark is one of our current Champion students. He's in his first year of study with us, and he's already smashing some pretty amazing achievements! He has spent most of his working career in Universities and was getting pretty sick of it.
His initial idea a while ago was to make an educational site using his expertise (being chemistry). He spent many hours watching YouTube videos to piece together what he needed to do. But found there was a lot of online marketing and selling he had to wade through to get the info he needed. As a result, he spent a lot more time and money on the website than what it was making.
That was when he came across eBusiness Institute and the concept of buying and renovating websites for profit.
Learn how to do website buying due diligence…
Mark started out on Flippa, just like everyone else, looking at sites for $500 or less. Just like we teach – he spent the time and effort going through the listings and learning the website due diligence process.
He came across an affiliate website that really checked out well. It was in a niche he knew well, and the site was really robust. It was well outside of Matt's "first-website-budget" amount, but he could see really clearly the renovation opportunities that he could use to take it to the next level.
He bought the site for $6,000, which was a 30-times multiple for what it was making. But it wasn't just the sale that Mark benefited from. This was his first transaction on Flippa, so he negotiated with the seller to do an in-depth call as part of the hand-over.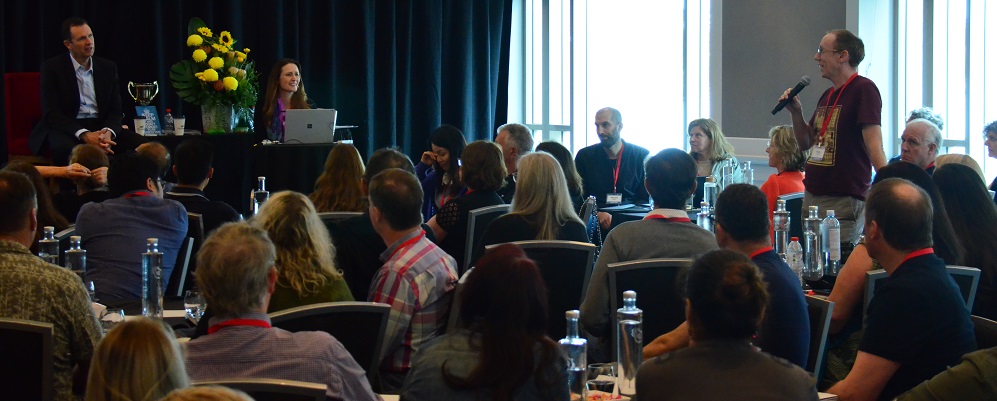 Creating additional monetization methods for your website
The call with the seller was invaluable, because the seller shared with Mark how to monetize the website across different countries (outside of the US), and tips to ramp the site up for Black Friday and Christmas time.
The website was originally making money just from Amazon Affiliate sales. However, because Mark already had an interest in the niche, he knew of other affiliate programs out there that he could use on the site. He created affiliate details with subscription boxes that generates a $30 commission for him every time someone signs up.
Renovating website for profit
Immediately after buying his website, Mark had a website renovation session with Matt and Liz Raad. There were some really clear things that stood out straight away that could improve the visitor's experience as well as helping out the Google Bots.
A tip shared by Matt was:
Create yourself a Standard Operating Procedure (SOP) that you can use to renovate your affiliate websites.
Of course, the first thing is the 5 second home page rule taught at the eBusiness Institute. Is it super clear or very obvious on your home page (especially above the fold) that tells your visitors in less than 5 seconds what your website is about?
Creating a website content plan
Another key renovation tip for Mark's site was the type of content that could be driving traffic. Content is King. By being specific about what people would be searching for (and why they would be searching for it), you can now start creating content that helps Google out.

Here's a tip: have a think about what people would be asking, "Hey Siri, what's the…..". You just fill in the blank and create content around that specific term.
Mark took that tip and ran with it! He generated 30+ articles and scheduled posting in the lead up to Black Friday and Christmas.
It paid off, with traffic increasing and the website generating over $6,500 in profit in December (the site only cost $6000)
It paid off, with traffic increasing and the website generating over $6,500 in profit. With the previous owner, the same period had generated $1,500 in sales.
Stepping up and taking action to learn website due diligence and renovating websites by adding content
So, well done Mark – what a dead-set legend in taking the skills learnt and applying advice that we've given to pay off your site in under 6 months.
Not only that, but Mark has bought another site where he saw the renovation opportunity, and again is really taking it to the next level and massively improving the value. He's already increased monetization and traffic through guest posting.
And we know things haven't exactly been smooth-sailing for Mark either. He's had some challenges along the way, but always remained optimistic and found the answer. So, we're pretty excited to see what he'll achieve in the next 6 months of the Champions program.
Learn How You Can Get Started Buying Passive Websites…
If you want to start taking action and learn how to make passive income by buying websites then make sure you check out our free training: How To Buy And Renovate Your First Passive Website.