This week I've been doing a bunch of private coaching calls with our students who are building and buying websites to help give them ideas in improving their websites as quickly as possible.
These are awesome websites with excellent simple renovation opportunities – exactly the kind I like as there are quick and easy website improvements you can do to turn them into highly valuable long term assets.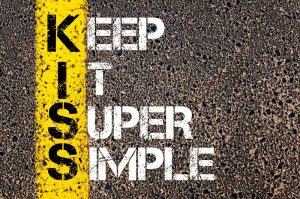 Here's a summary of some of my advice I gave out this week for renovating websites:
Fix #1: Renovate The Articles
Fix up poor spelling and grammar especially if they don't read well (no need to fix every article, see below).
Make them look better – add in some nice images, add in some sub-headings (with keywords in them) to break up big boring blocks of text and for skim readers + better SEO
Renovating Bigger Older Websites…
When renovating articles, if it's a big website with lots of articles, prioritize and focus. There is no need to fix every article. Use your google analytics to figure out most important pages/articles. I recommend working on:
1 The top 10 most visited
2 The top 10 most time spent on page
3 The top 10 most recently articles
Fix #2: Work On The Sites Navigation
Especially off the home page!
Can a visitor easily get around the site and find what they want?
Typically lots of websites you buy will just have one big home page that simply lists in chronoglical order lots of articles. This is OK but we think it works much better to have a portal style homepage with useful groupings of categories or sub niches of the main topics. Then use simple navigation to each of these categories – use core purpose areas or pages like we teach in our WebDev Accelerator course.
Fix #3: Work On The About Page
After earning money online for over a decade and doing countless website due diligence's you end up reading a lot of Google Analytic reports and one thing you notice over time is just how much traffic goes to the ABOUT page, even on small micro niche websites.
The ABOUT page is typically neglected or an afterthought on lots of websites you buy, especially it seems on smaller websites, but I have seen poor ABOUT pages even on big content sites too.
This is fantastic low hanging fruit when it comes to renovating websites – its a REAL EASY fixup!
So don't make the mistake of neglecting your ABOUT page!
Make it look good, make it look real. Add in a couple of pictures. Format it nicely – eg add in sub headings.
Use story – tell the story of who you are, why you started the site or why the site exists, what they can expect to find on the site.
But don't make it boring or too long, they don't need to know everything.
Too many about pages are just one big long block of text with too much personal story in there. Keep focussed on what the site is about and why its good or useful for the visitor.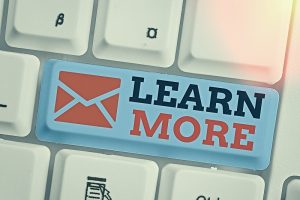 I would lean towards using the ABOUT page to sell the benefits or virtues of the website and its business. For example take a look at our ABOUT page.
Don't be afraid to add in call to actions! – lots of visitors will check out your ABOUT page so it can be a good opportunity (if done right) to sell there too – or alternatively put in links to the best articles on your website.
If you are new to all this and want to understand in more detail what I have described here then this is the kind of thing we cover in our online web design and website building course for beginners – The WebDev Accelerator Course. This course will get you started in creating websites that allow you to earn money working from home online.