How We Achieve Our Yearly Goals More Consistently Over Time…
What if you didn't have to take massive action to achieve your goals?
What if achieving the success you want in health, wealth and relationships was easier than you've been told?
By now, you've probably read all the motivational posts, the ones that say, the only way to make 2022 your best year ever is to take massive action towards your goals.
What if you don't need to take massive action? Is there a simpler way?
Liz and I prefer the idea of consistent action – just show up consistently, day after day and gently do the things you need to do – it doesn't have to be hard work, and it doesn't necessarily have to be massive action.
A simple easy turbo-charge on this idea:
Just make sure you are consistently focusing on your highest payoff activities – those things that you know will have the biggest impact on your outcomes this year.
We call these our MRA's – Maximum Return Activities
For example, if one of your 2022 goals is to replace your job with income from passive websites and you're a total beginner, then one of your Maximum Return Activities for 2022 is to learn how to get websites making money for you while you sleep. You can get started here by checking out our Website Investing course or any course for that matter that may help you learn this highly valuable entrepreneurial skill.
If one of your 2022 goals is to get fit and lose weight, then each day make a minor tweak to your routine. Maybe you remove something from your diet. Maybe you add 10-15 minutes of exercise – start with a simple daily walk.
…Or Our Favourite Concept – One Push-up A Day…
The beauty of this concept is it sounds really easy so it makes it easy to get started AND commit to actually doing it.
What we found is that starting out with one push-up a day lead to much bigger and better fitness achievements within 365 days to the point where I am now doing full on Ninja Warrior training along with our kids – who now win National Ninja Warrior Competitions. It all started with just little tiny steps and commitments – one push up a day.
(Here's an article I wrote on the mindset lesson in overcoming fears that I got from competing in my first ever Ninja Warrior competition)
Be Committed Long Term To Your Personal Goals and Vision
Get clear on your goals and personal vision and be committed to the journey over the long term, beyond just this year.
It's not what you achieve in the first few weeks of the year that will determine your year. It's what you achieve by consistently showing up over the course of the entire year.
The most successful people in the world know that massive action takes a massive amount of willpower and motivation that most of us can't sustain over a long period of time.
But… they know that little changes and efforts on important impact creating activities, what we call MAXIMUM RETURN ACTIVITIES – our "MRA's", day after day, and month after month, cant help but to compound into the massive results that most people find elusive in their business and lives.
So, the path to achieving your goals for this year and achieving massive results isn't through massive action, its through commitment and consistency – just turning up.
Liz and I have found the following 3 step process to be very effective in creating massive success in our lives each and every year…
Having a 1-3 year vision and setting your INTENTIONS
Focus on high impact activities (especially on our Maximum Return Activities)
Having the Discipline and Commitment to Consistently turn up every day
So these are the 3 key things we spend the month of January figuring out and planning. We do this together, discuss it, plan it, meditate on it, make sure its sits well, and we have fun with it.
We get excited at the prospects from this process because we know it works so well for us. So I hope it works as well for you too this year!
And make sure you find ways to enjoy the journey – remember, its often the little things that brighten our days and bring joy. Stop and smell the roses, and always make time for fun and play!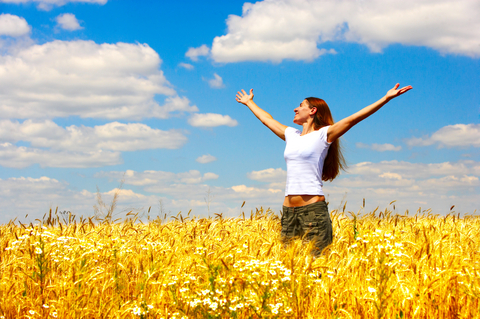 Liz and I wish you the very best in success and happiness for 2022!