It's all very well to look at the job stats and see which jobs are the highest paying right now (I've done an in-depth analysis below) – but what if you spend $100,000 and complete a 4 or 5 year degree, only to find that job has become obsolete once you graduate? In this article I take a detailed look at the safest high paying jobs for the future available to Australians.
But firstly, you need to consider…
How do you ensure that you will have the skills that employers will want in the future?
According to a report by PWC, over 40% of Australia's jobs are under threat from the new digital shift – so before you jump in and commit time and money to study, it's worth looking at what's coming just around the corner to see if your new career is actually going to exist in 5-10 years time, and whether it's going to be paying the same rates as it is now.
Is your job safe or even relevant anymore?
Some of the oldest, traditionally "safe" jobs are under threat from computerization and technology within the next 20 years.
Accounting clerks and book-keepers, office administrators, financial and insurance administrators, personal assistants and secretaries, librarians, real estate agents, transport drivers – are all at risk. According to the PWC report there is a high probability that these kind of jobs could be replaced by automation and technology within the next 10-15 years.
Even traditional Jobs Like Doctors May Disappear Or Be Disrupted…
And what about the jobs that are at risk of changing pay-rates and responsibilities in the future. Have you ever noticed how your doctor will now listen to your symptoms and then turn around and look it up on their computer?
Developments in artificial intelligence mean that the role of your doctor may change dramatically over the coming years. IBM's "Watson" – a computer with artificial intelligence – has now been sent to medical school. It has been programmed with tens of thousands of cancer cases, their treatments and outcomes, which it can draw on to make diagnosis and treatment recommendations.
And IBM is planning to expand on these abilities by giving Watson the ability to "see" and to "empathise," as well as to analyse and to diagnose. Oncologists (cancer specialists) are currently high-payed medical specialists – but what happens when a machine can do most of the heavy lifting in diagnosis and treatment? And do it better than any human could possibly hope to?
Are doctors going to just be the lackies to highly intelligent machines? Will they even be required?
The wave of self-diagnosis apps, and constant personal health-monitoring are only just beginning, and the advent of digital medicine will change the entire way we deliver health care in the future, and most likely change the roles, responsibilities and pay-rates of medical professionals as well.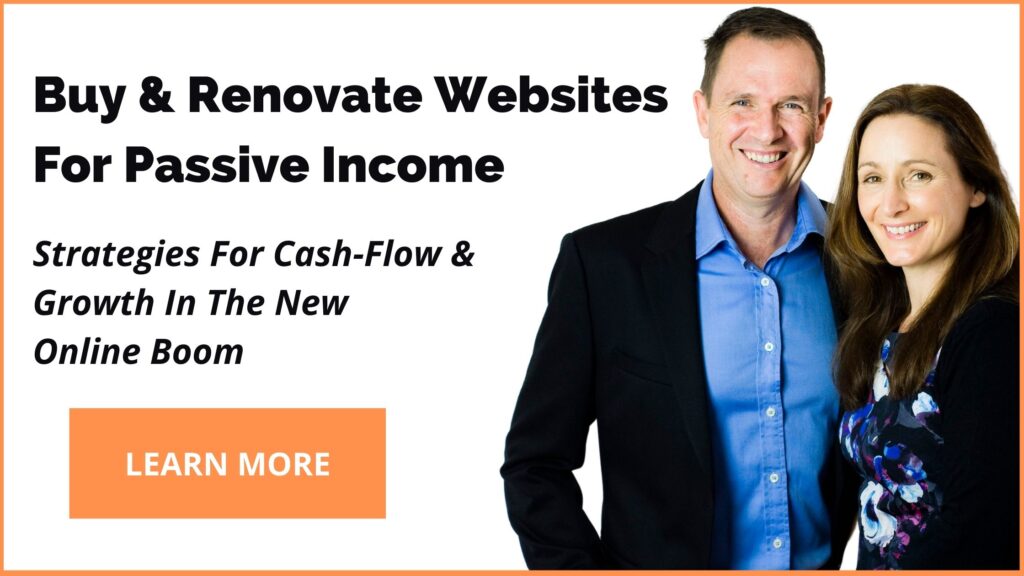 Digital Jobs Will Be The Safest…
The PWC report "The STEM Imperative: Future Proofing Australia's Workforce", is highlighting the desperate need for "STEM" skilled graduates – which relates to science, technology, engineering and maths skills, but I believe we'll also need people who have the skills that machines don't, and won't have for a long time yet – like creativity, common sense, flexibility, personal care and interaction with people especially in sales and leadership. And we need people who can program and guide the machines.
Yes, of course I am hugely biased towards anything that involves digital marketing and making money with websites because that's what we do plus we retrain people in these areas and have seen the amazing success stories of total beginners completely retraining with these new skills replacing their incomes in the new digital economy – you can read some of our student success stories here…
To me it's a no-brainer to have practical digital skills that allow you to work online or in the digital economy. So with that in mind, here is the list of…
My top 10 Secure and High Paying Jobs, for Australia's future…

#10 Builders, plumbers, electricians
It's going to be a long time before a machine can navigate the complex terrain of a construction site, and as the world population grows and there is increasing demand for housing, commercial and industrial buildings, tradies are going to play a vital part of that growth.
#9 Teachers
Computers can't raise kids, and we need great teachers to inspire and educate the next generation. This is a job that requires understanding, empathy and leadership – and I'm tipping that teacher's value and status will rise again.
#8 Sales People
Even though a lot of sales are going to be made online without human intervention, great salespeople are still required to keep the wheels of business in motion. People still buy from people – especially business to business, and large purchases that involve some after-sales support need that human touch. Great salespeople are worth their weight in gold, and businesses know it.
#7 Ethical hackers and online security specialists
I'm talking the good guys – hackers that find weaknesses in security systems so that companies, governments or organisations can fix them. These guys are already paid well, and with the rise in hacking around the world, it's only going to get more valuable.
#6 Biotech engineers and scientists
Huge breakthroughs are being made in biotechnology, and will revolutionise medicine, healthcare, food production and manufacturing. It's a growing industry that has increasing demand for qualified workers.
#5 Managers
Medical, construction, operations, financial, digital and general managers. These are the leaders who will guide the workforce and the machines within them. They are vital for growth and innovation, and provide creativity, guidance and innovation.
#4 Surgeons
Even though many specialist doctors may be ousted by machines, surgery is still a fine art that requires creativity, innovation, flexibility and leadership. They make have machines on their team, but surgeons will still be holding the reins and being paid handsomely to do it.
#3 Creators of unique software, robotics, apps and website solutions
Everything you encounter in the digital age had to be designed, developed and programmed by someone. And as we enter the age of The "Internet Of Things", even your toaster will have an intelligent chip and some kind of connection and programming. Computers still need our creative brains to come up with the innovations and improvements necessary to keep the digital age growing.
#2 Analysts
Computer, management, process, systems and especially data analysts. According to IBM, we now create 2.5 QUINTILLION bytes of data every day – and that's only going to grow with the Internet of Things on path to connecting every device and every human on earth. But someone's got to figure out how to make sense of it all, and how business can use it to become more efficient and productive – and that's why I pick data analysts to be one of the high-demand careers of the future.
#1 Digital marketers with practical online skills
Of course! They will be the key to effective communication in the digital age, helping businesses, organisations, politicians and individuals connect with their potential customers, voters or fans. They will also drive development and innovation in digital communication, and change the way we all do business through the insights of online data. They will help people and businesses around the world generate billions of dollars.
So this includes anyone with practical online digital skills, the ability to drive online traffic and leads, the ability to create online sales and conversions and the ability to get a businesses message out there online and the ability to make money online will ALWAYS be a highly valuable and highly paid skill.
So if you want to ensure your employability in the future, digital analysis, website development and digital marketing are my top picks!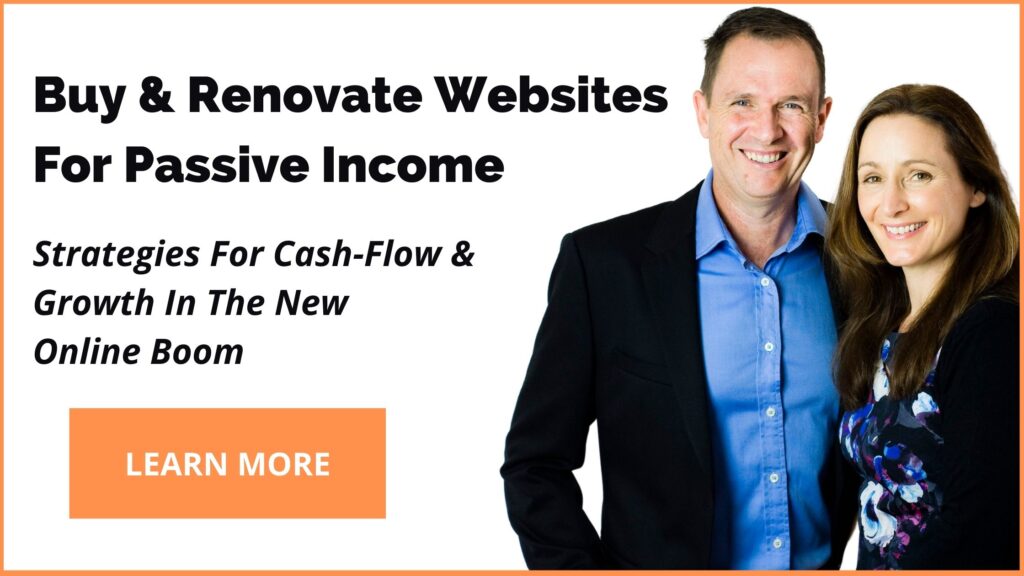 If you want to get started learning practical digital skill that can help future-proof your income then there are 3 ways you can get started today:
Why Do I think These Are Going to Be the 10 Safest and Highest Paying Jobs For The Future?
Because in a nutshell – digital disruption and the disruption of traditional jobs, not only kills off old traditional jobs but creates new ones as well like the top 10 jobs I have listed here.
CEDA's (Committee for Economic Development) major research report on the jobs and skills needed for the future of work in Australia calculates that around 40% of the Australian workforce face the high probability of being replaced by computers (like IBM's Watson replacing Doctors in our example above) in the next 10 to 15 years.
Make no mistake, digital disruption will completely change the way we work and earn money in the future. Traditional jobs, even these high paying ones will be disrupted.
Yes of course I am biased, but its not just me that thinks this way. PwC's just released 'New World. New Skills' survey of over 22,000 adults across the globe including over 2,000 adults in Australia shows that 60% of Australian adults are worried that automation is putting jobs at risk but Australian workers are less likely to be upskilling than their global peers. Only 23% of workers (second least likely across the globe behind the UK) are upskilling through their employer. Clearly, Australia has a skills problem and people need to start retraining in high value digital skills now.
"According to PwC the mismatch between the skills people have and those needed for the digital world is fast becoming one of the world's most pressing problems"
What Can We Learn From Current Job Market Trends In Australia…
Its really interesting to look at the current highest paying jobs in Australia. A simple Google search will show a range of different reports and studies on high paid Australian jobs. Many of these contain the current occupations as being the highest paid:
General Counsel
Anaesthetist
Surgeon
Chief Technology Officer (CTO)
Sales Director
Chief Financial Officer (CFO)
General Manager
Internal Medicine Specialist
Investment Strategist or Director
Head Of Technology
But are they the safest? Not in my opinion.
How Future-Proof Are Australia's Traditional Jobs?
I am sure you have noticed a change in job security over even the last 5 years and it is no secret that here in Australia our labour market is facing multiple challenges that are affecting our unemployment rates and real wage growth.
The Pandemic And How Its Changed The Job Market And Job Security
Workplace trends are clearly evolving especially since the COVID 19 pandemic forced such sudden and dramatic changes to the workforce. We suddenly saw the need to have flexible work arrangements that allow employees work from home and work remotely with the use of video conferencing tools like Zoom.
We also saw many people suddenly lose their jobs or had their hours cut significantly. The pandemic and its effects from shut down to social isolation really brought home the notion that the job market can change, sometimes suddenly and jobs that were once high paying and very secure like airline pilots, can and do disappear, even over night.
Despite the uncertainty and sudden negative effects of the coronavirus pandemic on the Australian job market interestingly there were some silver linings as a result and some very notable changes…
Some Australian businesses continued to hire new staff and offer highly paid roles – especially across technology and IT. In our community of new digital entrepreneurs we saw across the board our clients and friends with online businesses reporting record sales, website traffic and incomes over 2020 and 2021, while the rest of the world had to live in fear of their financial future.
Why You Should Be Wary Of Career Choices Based on Current High Paying Jobs In Australia

Besides the fact the job market is changing rapidly AND the effects of Digital Disruption will start to be felt soon you need to realise that these "Top 10 Paying Job" style lists are probably already out of date.
Its interesting to note the Australian Tax Office statistics for the highest paid jobs in Australia based on their average taxable income are in the usual medicine, finance, law and engineering fields.
However, when considering what are the current highest paying jobs on the Australian market especially after the changes due to the job market changes since the pandemic, we need to find recent or relevant data because the world has changed – and is certainly about to change a lot more. The Tax office statistics were collated from 2017 to 2018 which I suggest is now well and truly out of date and way behind the rapid changes that are occurring in our society.
Also these stats focus on highest paying occupations based on average taxable income. With many people now able to earn high incomes from their own online businesses this is not necessarily an accurate reflection of where the real money may lay in the future ie a high income earner with their own online business will not get reflected in the tax office stats which looks only at PAYG taxable incomes.
And finally, note many of these jobs require at least 4 years of study and the completion of a degree and often postgraduate study to qualify for the more specialised roles.
Is It Even Worth Going To University Anymore?
The value of doing a traditional University degree has become much lower in recent years and some of us are questioning "Is a Degree still worth having in this digital age?" This is in part because the job market is much more fluid now and traditional degrees have been unable to change at the same pace.
Of course, here at the E-Business Institute we help beginners retrain in current digital skills that make them money so they don't need to rely on a traditional career anymore or in the case of our younger students they no longer need to go to University at all.
If you have teenagers contemplating whether to spend 4 years and big money getting a degree then you may want to read this case study of Jack who chose a digital career without going to University completely and study with us. He now has the digital skills to get work or earn an income anywhere in the world.
Secure Your Future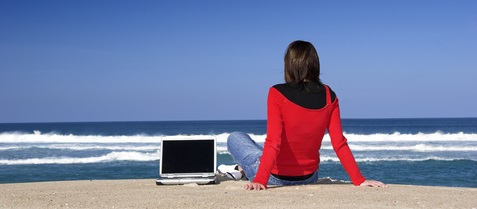 Life skills and practical skills in digital marketing are in my opinion some of the most valuable skills you can learn today to secure your future so you can always get a job, or have a viable side income or so you can create your own job or online business and simply work from home.
What do you think? Leave your comments and let us know what your top picks are for high-paying jobs of the future.
If you want to get started learning practical digital skill that can help future-proof your income then there are 3 ways you can get started today:
A Handy Reference List On The Future Of Work In Australia:
https://www.ceda.com.au/ResearchAndPolicies/Research/Workforce-Skills/Australia-s-future-workforce
https://www.pwc.com/gx/en/services/people-organisation/publications/workforce-of-the-future.html
https://www.pwc.com.au/publications.html
https://www.pwc.com.au/publications/australia-matters/australias-mismatched-workforce.html
https://www.aib.edu.au/blog/organisations-culture/how-the-nature-of-work-in-australia-is-changing/
https://www.michaelpage.com.au/salary-guide
https://www.ato.gov.au/About-ATO/Research-and-statistics/In-detail/Taxation-statistics/Taxation-statistics-2017-18/
https://www.ato.gov.au/About-ATO/Research-and-statistics/In-detail/Taxation-statistics/
https://www2.deloitte.com/au/en/pages/human-capital/articles/the-future-of-work-post-covid-19.html
https://www.governanceinstitute.edu.au/centres/national-centre-for-social-and-economic-modelling-natsem
Here's the FULL Parliamentary Select Committee Report On The Future Of Work and Workers For Australia if you want some in-depth reading on this topic (177 pages long!):
https://www.aph.gov.au/Parliamentary_Business/Committees/Senate/Future_of_Work_and_Workers/FutureofWork/Report