If you want to start buying websites for income, then this beginner's guide on buying websites is for you.
The knowledge we're about to share helped us buy one of our first incoming-producing websites for $6,500 over a decade ago.
… which was making $550 per month in profit.
We then turned that into $1,100 per month, then to $1,900 per month, and eventually to $7,500 per month and more.
…and of course we did not stop there… we were hooked! The cash-flow returns were so high and it was so much easier (& fun) compared to buying and selling traditional bricks & mortar businesses.
So we continued to buy and sell many websites (website flipping) eventually building up a large portfolio of semi-passive websites that freed up our lives time-wise and wealth-wise.
Now luckily for us we had lots of experience in buying & selling Multi-million $ traditional bricks & mortar businesses, but this was a new game and we still had to learn from scratch… and there was a few tricks to learn. So now we love teaching people how we flip websites to help them free up their own lives.
Because we're not the only ones profitably buying websites for income – our students, like Mark, Lisa, Nathan & Alexa have all been following our process of buying, renovating, and holding (or selling) websites successfully.
And they all started with our free buying websites masterclass.
So if you want to understand how buying websites for income works, this beginner's guide will help you get started.
Here's what we're going to cover:
Chapter 1:
What is Website Investing? (Examples Below)
Website investing is the process of finding, valuing, buying, and then renovating the website to increase its value.
The "value" is the income it generates while you hold the website. It's also the profit you get when you sell the website.
Rather than tell you more, let's look at some examples of websites.
Here's a website that one of our students, Jasmine, bought: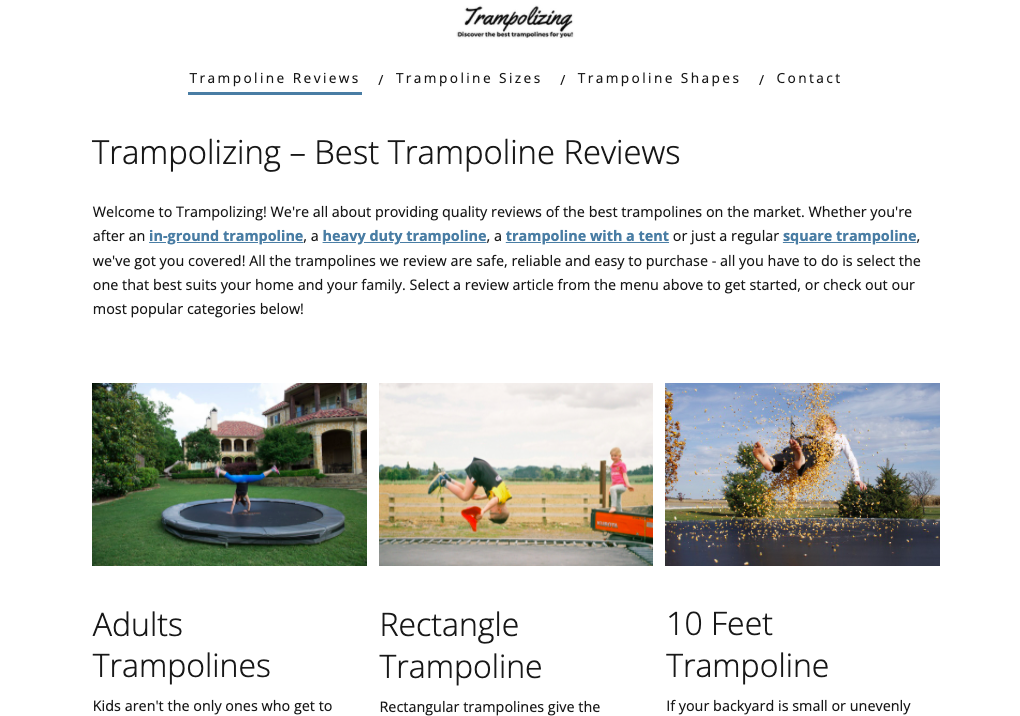 We call this a "learner site" because it's under $1000, which is what we recommend if you're brand new to buying websites for income.
As you can see, it's a website about trampolines – there's nothing flashy.
Just a simple website with images and articles about trampolines – from reviews of trampolines to the different sizes and shapes.
It's exactly what someone looking to buy a trampoline would want to know — answers to their questions and reviews of different trampolines so they can make the right decision.
Now then. If you're brand new to this process of buying and renovating websites, you're probably wondering…
Can you (really) make money buying websites as a beginner?
Now, Jasmine bought this website for $320.
When she bought it, it was making a little bit of money.
But after she renovated it, it was averaging $250 per month in profit.
So it paid for itself just after a few months.
Recently, she sold the website for $6,000.
… which was 24x her monthly profit.
All because the way her website made money didn't require her to buy any trampolines or hold any inventory.
It didn't require her to talk to customers or ship anything out either.
Nor did she have to deal with refunds or customer support.
All she did was provide people with good information about trampolines.
So when people searched for trampolines, they would find her site.
Once there, her website would send to another site where they can buy trampolines as well as related and un-related products.
And when they did, she got paid a referral/affiliate commission.
(We talk more about how these websites make money in a bit).
But as you can see, a $320 investment that makes you $250 per month in profit is a great return.
This is why buying websites are high-return, low-risk investments.
Here's an example of a typical website that we love buying and investing in: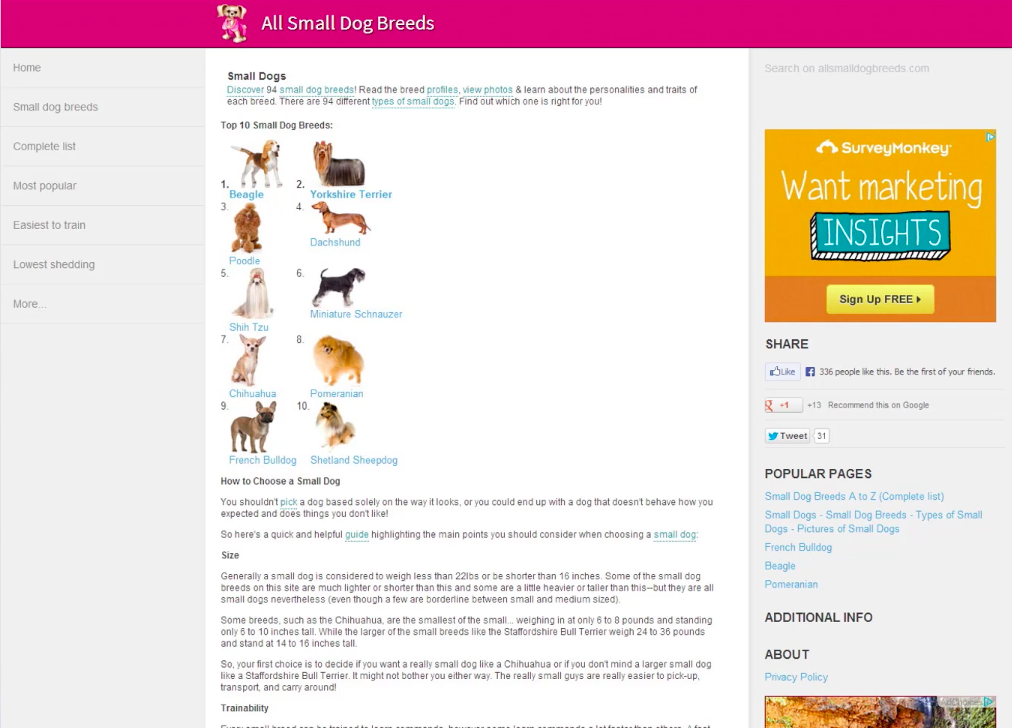 The site is just about small dog breeds.
And no disrespect to the website, but it's dog-ugly, isn't it?
In fact, you may have in the past even seen websites like this and just browsed past it, not thinking much about it.
But websites like this are valuable income-producing assets that you want to be adding to your investment website portfolio.
Why? because this website sold for $140,000.
And it only made money off advertising.
(We'll show you how sites make money from advertising below)
For now, what we want you to think about is what if YOU owned a portfolio of these websites?
When you know what you're doing, you don't want to involve accountants and lawyers.
You can buy and sell these websites by yourself.
Imagine having 10 of these valuable assets.
Remember these investment websites don't have to be pretty looking.
They can be simple, straightforward sites with good information about the topic.
The fact is, you don't even have to know anything about your website's topic to still profit from it.
We show you why that is and more examples in our free website buying masterclass.
Chapter 2:
How These Websites Make Semi-Passive Income
More importantly, how do these investment websites make money while you sleep?
All without you having to manage inventory or staff, or take on unnecessary risk and debt.
Here are three different styles of websites that we buy and invest in (and how they make money):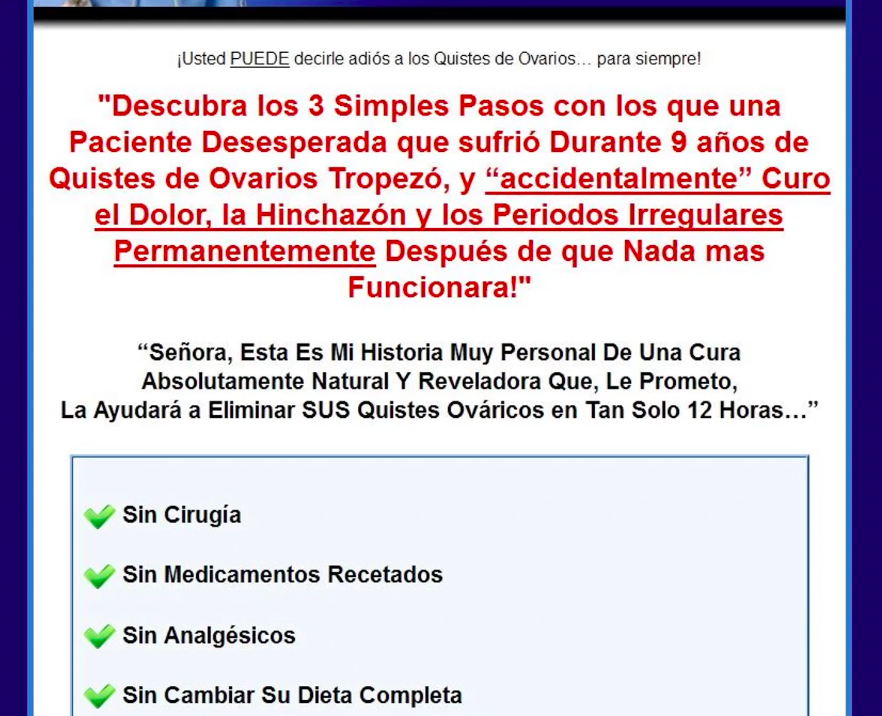 The first style of website that we buy looks like this.
Unless you speak Spanish, you won't know what this website is about.
And we don't, so we have no idea what the website is about, but it doesn't matter.
That's because buying websites for income is not about whether you understand the website's topic.
What matters is the money-making system behind the website.
Now, this website makes $550 per month selling ebooks.
The ebook answers questions that people have on a specific topic.
So we bought that website for $6,500 and in 12 months, we got our investment back.
Now, we actually renovated that website and doubled the profit.
From $550 per month to $1,100 per month.
(We'll talk about how you do that below — renovate websites to get your investment back)
The important thing to remember is that you don't need to know what the website you're buying is about because what matters is how it makes money and how much money it's making.
For us, this is quite a small site. But we bought it because it makes money on autopilot. We don't look at the website. We don't work on it (our team does). So for us, we prefer to have our money work for us through websites than having it sit in the bank.
The second type of website that makes semi-passive income look like this: